Categories
Military, Tactical, Logistic Support Vehicles & related equipment
Electrical, Electronics & Electro-optics
Raytheon ELCAN Optical Technologies, as a thought and technology leader in the global optics industry, specializes in the design and manufacture of technologically sophisticated and superior quality optical solutions that meet strict military and commercial specifications.
The Company offers superior design and engineering capabilities, proprietary production technologies and fully integrated manufacturing capabilities to provide custom, turn-key solutions.
The Company also manufactures ELCAN Specter® rifle sights - a complete line of battle-tested, premium quality military tactical weapon sights.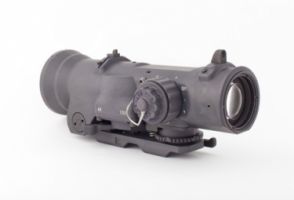 Raytheon ELCAN Optical Technologies
450 Leitz Rd, ON L4R 5B8, Midland, Canada
+17055265401
+17055265831
info@ELCAN.com