Last Update
September 10, 2018
Categories
SABLE CHEMICAL INDUSTRIES LIMITED is a fertilizer manufacturing company mainly producing ammonium nitrate (fertilizer and explosive grades) and other products which include ammonia, nitric acid, oxygen (liquid and gas) and 83% ammonium nitrate (AN) solution deionized water.
SABLE CHEMICAL INDUSTRIES aims to produce these nitrogenous fertilizers and other chemicals in a safe and healthy environment to benefit all of its stakeholders.
Located in Kwekwe, SABLE CHEMICAL INDUSTRIES is Zimbabwe's sole manufacturer of nitrogen-based fertilizer, ammonium nitrate (AN). The Company was incorporated in 1965 and started operations in 1969 using ammonia, a key raw material in the fertilizer making process, which at that time was imported through Sasol, South Africa. In 1972, SABLE CHEMICAL INDUSTRIES commissioned its own ammonia production facility via electrolysis of water. This saw the import quota reduce to 30% of total raw materials required to make AN. The nameplate capacity of the plant is 240 000 tons of AN per annum.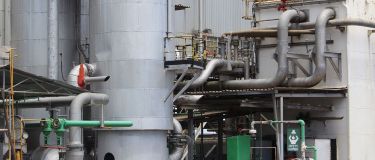 Sable Chemical Industries Ltd
Anne-Newton Boulevard, Sherwood Block, Sherwood, Kwekwe, Zimbabwe