Last Update
September 13, 2018
Categories
Aircraft, Helicopter, UAV, Spacecraft & related equipment
Ballistic Protection
C4I, Communication Systems
IT, Computing and Software
Maintenance Repair Overhaul and Logistics Support
Military, Tactical, Logistic Support Vehicles & related equipment
Ships, Vessels, Submarines & related equipment
Textile, Individual Equipment, Clothing
SCS Technologies Pte Ltd., specializes in manufacturing unique military and industrial computer systems and devices designed to withstand extreme environments. The following rugged and ultra-rugged products possess an unrivaled degree of protection: Noteboook 17"/15"/13", Tablet & Pocket PCs, Micro PCs, Monitors, Keyboards, Printers for field and vehicle applications.
Some of the stress factors they are resistant to are shocks 120 g, vibration 6 g, hoarfrost and dew,low and high pressure, Rf electromagnetic field, acoustic noise, solar radiation, etc. Declared product characteristics are proved by reports of tests conducted in specialized Testing Centers.
Another proof of their ruggedness is compliance with military standards (MIL-STD-810, MIL-STD-461) and Explosion Proof.
Ultimate protection makes these products a perfect choice for the military, police, oil and gas industry, factories, geology etc. for anyone who requires stable operation in the toughest conditions.
List of products includes: Notebook, Tablet PC, HandHeld PC, Micro PC, Display, Keyboard, Printer, 19" Rackmounted Systems, Solid State Disks.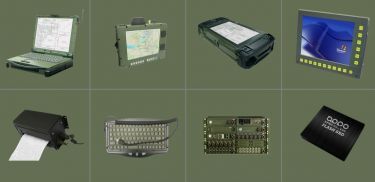 SCS Technologies Pte Ltd.
62 Ubi Road 1, #10-01 Oxley Bizhub 2, 408734, Singapore, Singapore
+6563367986
info@mil-pc.com