Last Update
October 14, 2016

Categories
Military, Tactical, Logistic Support Vehicles & related equipment
Services (R&D, training, engineering, consultancy, …)
Ships, Vessels, Submarines & related equipment
TATA INDUSTRIAL SERVICES was set up in 2007 following the Tata group's identification of the Aerospace and Defence sector as a new thrust area.
As a 100% subsidiary of Tata Industries, the Company provides services in Supply Chain Management, Program Management, Quality Assurance Services and undertakes contractual ownership of quality and deliveries for both domestic and global players.
The Company by virtue of its business model, leverages capability and capacity of its 100+ vendor partners, and assist Global and Domestic Aerospace and Defence sector address their sourcing needs including offset requirements.
The Company's Value Proposition as a services company: Program Management of a portion of your offset obligations, Program Management of your supply solutions, Supply Chain Integration, Quality Assurance services.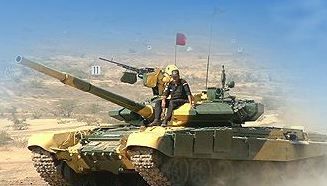 Tata Industrial Services Ltd.
Shailendra Technopark, 3rd floor,Front Wing, 1st Stage, Whitefield, Bangalore, India
+91 806 716 0000, +91 806 716 0002
N/A
cootisl@tata.com