Last Update
October 17, 2016

Categories
Composites, Plastics & Rubber
Electrical, Electronics & Electro-optics
Mechanical, Electro-mechanical, Hydraulic and Pneumatic components
Metal Processing, Parts & Components
While technology evolves one thing remains constant - the need to ensure excellence in performance when it matters the most. Success depends on the ideal mix of talent & technology and as technology becomes more complex, assuring readiness gets tougher.
UNIQUE INSTRUMENTS AND MANUFACTURES PVT. LTD. is a source of assurance that excellence will prevail. With three decades of experience, UIMPL brings the benefits of integrated cutting-edge technologies and expertise in the area of engineering to strategically develop and produce mission critical components in aerospace and defence industries, automobile components, sub-assemblies and operates as a quality supplier of reliable products with a high degree of functional superiority. If the product demands high quality and performance with zero defect...call on UIMPL for solution.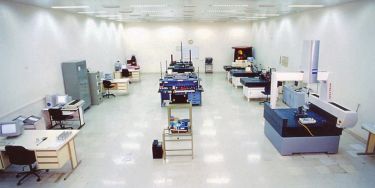 Unique Instruments and Manufactures Pvt. Ltd.
No. 423, Peenya Industrial Area, IV Phase, 3rd Main, 11th Cross Road, Bangalore, India
+91 808 362 765
+91 080 283 60927
info@unique-instruments.com