Last Update
September 7, 2018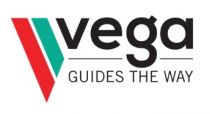 Categories
Electrical, Electronics & Electro-optics
Vega is known for its high performance and highly reliable products. Some of their leading edge PEL sector lights have been in service guiding ships safely for over 20 years. Vega's point of difference is that they focus relentlessly on optical performance right from the early design stage of each product. Vega employs a specialist product design team with global expertise in software development, electronic circuit board design, and solar power optimization.
The purpose-built factory in Wellington, New Zealand accommodates a fully-equipped machine shop. Most Vega lights are machined from marine alloys to provide strength, dimensional stability and heat dissipation. Also on site is a comprehensive assembly and testing environment for electronic and optical systems. This development facility includes two computerized zero-length photometry facilities and an environmental chamber for testing extremes of temperature and humidity. The emphasis on optical performance is core to the design of Vega products, and has allowed Vega to produce the most efficient and capable LED beacons on the market.
Vega maintains ISO 9001:2008 Quality Management System Certification for design and manufacture of all its products. Vega is an Industrial Member of the International Association of Marine Aids to Navigation and Lighthouse Authorities (IALA).
The company's products list includes: Marine Beacons, Marine Sector Lights, Aviation and Obstacle Lights, Railway and Other Lights, Monitoring and Control Systems.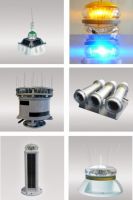 Vega
21 Heriot Drive, 5022, Porirua, New Zealand
+64 4 238 0200
N/A
sales@vega.co.nz