Last Update
September 29, 2022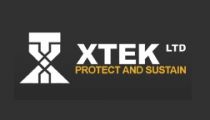 Categories
Maintenance Repair Overhaul and Logistics Support
Services (R&D, training, engineering, consultancy, …)
Training & Simulation
XTEK Limited provides equipment, training and support services to Federal and State Government Departments and Police Forces responsible for Australia's national security. They are leader in their field with a large number of exclusive product distribution agreements and the ability to provide first-class after-sales service, training, support and consultancy. An Australian Defence Force Recognised Supplier, XTEK is listed on the Australian Defence Force Register as an approved maintenance facility and is a Member of the Defence Industry Security Panel. The company's key management and staff have distinguished military and police backgrounds and extensive experience in the Homeland Security sector.
XTEK is in a strong market position to extend existing product lines and to offer clients fully integrated product solutions through the development of new capabilities. An in-house training capability has been created which has already established regular contracts to provide training in baggage screening to Government agencies. XTEK is developing a range of specialist Unmanned Aerial Vehicle training courses for the Government, commercial and civil sectors.
XTEK has initiated an extensive Engineering Development program with the principal objective of developing innovative and unique products that can be sold directly within Australia and through distributors overseas. The Company has developed a suite of intellectual property primarily for the Homeland Security market. The first home grown product was brought to market in June 2005 and products are currently in production to satisfy Defence contracts.
XTEK continues to support the Army and Police Units that were set up for the Sydney Olympic Games and which have been subsequently expanded following the increased terrorist threats over recent years. State Governments have been quick to match the Federal Government's financial commitment and have also expanded their equipment inventories with XTEK products.
The cutting-edge Engineering Development capability in Adelaide develops world-class technical solutions from concept through to pre-production prototypes, and commercialised end-product. Its strong focus on leading edge technology and capability has already translated into an exceptional technical reputation not only within the Australian Defence and law enforcement communities, but with a range of international commercial and Government organisations. The Logistic Engineering Department service and support not only includes routine Through Life Support, but project delivery, inventory control and training for both Government and private sector agencies.
The XTEK Logistic Engineering Department has the following accreditations; QMS ISO 9001-2008; DoD – DMO Registered Technical Support Agency; Member of the Defence Industry Security Program; Defence Recognised Supplier of Strategic Capabilities.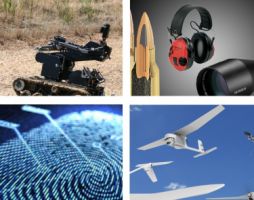 XTEK Limited
3 Faulding Street, ACT 2609, Symonston, PO Box 333, Camberra, Australia
+61 2 6163 5588
+61 2 628 06518
xtek@xtek.net