Last Update
March 30, 2018
Categories
Radar, Sonar, Navigation, Targeting, Surveillance
HITT Traffic (Saab Technologies B.V.) is a systems integrator that provides turn-key systems for maritime and air surveillance. Our surveillance systems combine information from a large variety of sensors into a single comprehensive and consistent situational overview in real-time. Sensors include radar, transponders, direction finders, multilateration systems, various types of cameras such as CCTV, infrared and thermal imaging, and hydrographic and meteorological sensors. We provide complete systems that include data links, radio communications, Management Information Systems, recording and replay facilities, and technical control and monitoring.
HITT Traffic can provide systems in a wide range of sizes, from portable units to full blown wide area systems with multiple control centres and hundreds of working positions. Situational overviews can be distributed to dedicated tactical displays as well as to simple web browser applications.
Building upon a unique combination of military and civilian technology, HITT Traffic has over 30 years of experience in high quality surveillance systems, serving many governments, defence organisations, coast guards and civil aviation authorities worldwide. Our references include:
Coastal Surveillance System for the Netherlands' Antilles;
Vessel tracking system for Hong Kong Marine Police;
Vessel Traffic Services (VTS) Systems for Port of Rotterdam, Hong Kong, Scheldt Radar Chain, Gulf of Kutch (India) and Gulf of Gdansk;
Bridge protection radar system Yangshan (Shanghai);
Advanced Surface Movement Guidance and Control System (A-SMGCS) for the airports of Amsterdam, Copenhagen, Oslo, Stockholm, Moscow, Beijing, Cairo, Seoul and Shanghai;
ARTAS air target tracking system, civilian and military version;
Approach Display Systems for the Royal Dutch Air Force;
Various research programs for Eurocontrol.
HITT Traffic is certified according to ISO 9001:2000 with TickIT and EFBQ, and we are an active member of EUROCAE, CANSO and IALA.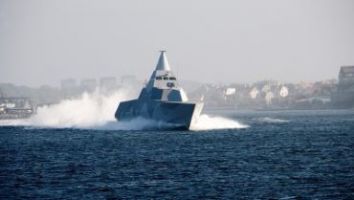 Saab Technologies B.V.
Laan van Malkenschoten, 7333 NP, Apeldoorn, The Netherlands
+31 55 5432500
info@hitt.nl