Last Update
March 28, 2017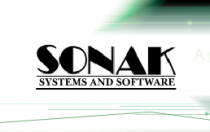 Categories
C4I, Communication Systems
Counter-measures, Electronic Warfare and Decoys
Radar, Sonar, Navigation, Targeting, Surveillance
Founded in 1987, SONAK specializes in defense software and electronic systems development, design and integration. The company has successfully delivered state of the art, turn key projects to the Hellenic Ministry of Defense. Driven by its urge for customer satisfaction and technical perfection, SONAK has managed today to be established as the leading supplier of high tech military products in the Hellenic defense market. This success is mainly attributed to the fact that SONAK continuously invests in highly qualified and experienced professionals who are the driving force for its research, development and production achievements.
Affiliated & Subsidiary Companies
SONAK is owned by the Axon Holdings, a company traded at the Athens Stock Exchange market since 1994. Axon Holdings participates in the share capital of companies with a wide range of activities:
Euromedica S.A., established in 1987, is the largest private health care services network in Greece, operating highly modernized diagnostic centers and hospitals located in Athens, Thessaloniki, Crete and other major Greek cities.

AXON Securities S.A., a licensed member of the Athens Stock Exchange, was established in 1991. Its main activities include the trading of equities as well as the provision of advisory services in new Underwriting issues.
SONAK within its course of business has decided to establish subsidiary companies in order to focus on certain market segments that have been considered as interesting and profitable. Currently, subsidiaries of SONAK are the following:
Data Design S.A., is the leading Greek company in medical software development. The company provides solutions for Medical Institutions such as hospitals, medical laboratories and private medical offices since 1986. In 2001 SONAK became the majority shareholder of Data Design, fact that gave to the later additional capabilities in terms of know-how and market exposure.

Elson S.A., is specialized in the research and development of specialized electronics systems. The company's primary target is the promotion of laboratory ideas in the fields of wired and wireless communication, telemetry and electronic warfare systems.
Facilities
SONAK experienced recently an internal reorganization program, which amongst other things resulted in the concentration of its business activities into one location. Therefore, today the company's place of business is located in one plant, recently extended and refurbished, near the Athens International Airport area, which also provides space for further expansion. This company owned location of 64.000 m2 includes three independent buildings with office and production areas of 5.000 m2.
Offset Consulting Services
More than 15 years of experience has given us in-depth knowledge for Offsets. This resulted in winning and participating in the implementation of the largest Offsets Contracts ever signed in Greece.
Advising and helping Customers requires a detailed knowledge of the Hellenic Defense Industry and the Hellenic Ministry of Defense procedures and Offset requirements. Knowledge that has been generated after several years of operating in this business area assisting its customers to accomplish effectively their offset obligations. Proposal drafting, industry survey, contract negotiation and administration during the contract implementation are the main services provided.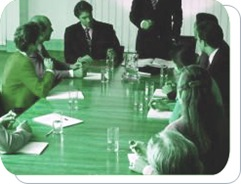 Clients
Currently the single end-user of the SONAK products is the Hellenic Ministry of Defense. Its products are delivered to the HMoD either through direct procurement contracts or through offset programs implemented by SONAK in the frame of offsets contracts that foreign companies sign with the Hellenic Government. In this respect, SONAK has a significant number of collaborative partnerships with the leaders of the defense industry worldwide:
BAE Systems,

Ericsson Microwave Systems AB,

Krauss-Maffei Wegmann,

Lockheed Martin Corporation,

Raytheon Company,

Boeing Company,

United Defense,

VT Group.
With all these companies SONAK has various contractual arrangements such as implementing part of their offset obligations, work as partner in the production of systems to be delivered to the Hellenic Armed Forces and provision of offset consulting services.
Sonak Systems & Software
Govatsi Str., Lofos Aghios Georgios, P.O. Box 60, 19003, Attiki, Markopoulo, Greece
+30 22990 21000 
+30 22990 41001 
info@sonak.gr