Search Results
You are viewing Companies that begin with the character "b"

Baynuna Group, is a Mechanical or Industrial Engineering company located in Abu Dhabi.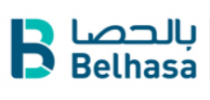 The Belhasa Group of Companies, has its roots dating back to the 1960s. The vision of Dr.
BIN SEDDIQ INTERNATIONAL (BSI), was established in 1984, as a distributor for various products and systems in Oil & Gas sector in the Middle East.

Burhani, is one of the few 'Strategic IT Solution Providers' across the UAE, providing IT Support and Business Technology Services across Dubai and surrounding emirates.
Burkan Munitions Systems LLC (BMS), was founded in 2007, and is a manufacturing, assembling and testing a wide range of ammunition such as infantry, artillery and aircraft bombs.

The ammunition manufacturing industry in the UAE was established in 1994, initiating the production of small arms ammunition and later expanded onto production of medium calibre in 2010 and large calibre in 2011.

At Tawazun Dynamics, they serve the Precision Guided Munitions (PGM) industry with a continuum of solutions, ranging from design and manufacture, through to supply chain and maintenance.