KBRwyle Defends U.S. and Ally Battlespace with $133M Army PATRIOT Contract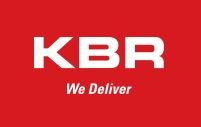 KBR, Inc. announced today that its global government services business, KBRwyle, has been awarded a $133 million task order by the U.S. Army's Lower Tier Project Office to provide technical and engineering services to the PATRIOT missile system.
KBRwyle will provide engineering and technical analysis support of the PATRIOT missile system as well as adjunct systems. KBRwyle will support all engineering changes; modification retrofits; technical upgrades; Reliability, Availability and Maintainability (RAM) improvements; and training development for the U.S. and its allies.
The PATRIOT system provides air and missile defense protection from lower tier threats for ground combat forces and high-value assets. The most mature weapon system of the Ballistic Missile Defense System (BMDS), the PATRIOT counters short and medium-range tactical ballistic missiles, air-breathing threats, such as fixed and rotary-wing aircraft, and unmanned systems, such as cruise missiles and unmanned air vehicles.
This work will be primarily performed in Huntsville, Alabama. The task order award period is five years with a six-month extension option.
"KBRwyle has provided uninterrupted systems engineering support to the PATRIOT missile system for almost four decades," said Byron Bright, President, KBR Government Services U.S. "We are honored to carry on our work with the Army to continuously enhance the PATRIOT's performance to protect U.S. forces and allies against evolving threats."
The Army awarded this time-and-materials task order under the U.S. Army Aviation and Missile Command (AMCOM) Expedited Professional and Engineering Support Services (EXPRESS) contract. KBRwyle won a seat on the contract in October 2014.
KBRwyle delivers mission critical, trusted services that help the U.S. maintain its unique and indispensable battlespace advantage. It supports several military critical air and missile defense systems, including the Cruise Missile Defense System (CMDS), Counter-Rockets, Artillery, and Mortar System (C-RAM), and Terminal High Altitude Area Defense System (THAAD).
Estimated revenue associated with this contract award will be booked into the backlog of unfilled orders for KBR's government services business segment.
View source version on KBR:
https://www.kbr.com/about/newsroom/press-releases/2018/07/09/kbrwyle-defends-us-and-ally-battlespace-with-$133m-army-patriot-contract