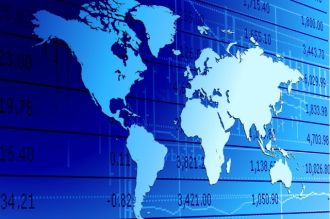 The Country Intelligence section provides detailed economic, political, as well as military analysis and forecasts for some 90 countries, that allows our readers the 'insight' they need to anticipate changes that may impact their business endeavours, in the near, medium and long-term. The reports provided are based on publicly available data, as well as 'proprietary' information, including that captured through our extensive worldwide network of local agents and representatives. For each of the featured countries, the following is provided:
Geography-General Information: Presenting, explaining and predicting the country's political and societal behaviour, through the interpretation of social, economic and geographical aspects/factors, such as topography, demography, natural resources, historic developments, etc.
Economy: Macroeconomic analysis and projections, through the study of economic/market indicators, such as Gross Domestic Product (GDP), unemployment, inflation, trade balance, sales/revenues per type of economic/industrial sector, etc.
Defence: Comprehensive analysis of the defence spending of a country (per budget type, army branch, type of acquisition, etc.), as well as of past and future major defence procurements, porting insight into current and future defence priorities and trends around the world.
Defence Industry: In-depth analysis of the indigenous defence industry, allowing visibility of a country's current defence capabilities, exports, technological level, R&D priorities, etc.