Angus Kintis
Industrial Cooperation & Offsets Manager
Angus joined Epicos in March 2011, as an Industrial Cooperation & Offsets Manager. His main responsibilities are Project Management and Business Development, in the Aeronautics and Defence/Offsets domain. He carried-out in depth technological analysis and mapping of (local) industrial Aerospace, Defence and High Technology capabilities, primarily for Kuwait, Colombia, the Czech Republic and Hungary, but also beyond. He was also responsible for identification of technological gaps of the local industry and the establishment of 'customised' business development strategies, for each of the companies participating in the associated Epicos projects. Further, he establishes industrial co-operations and/or offset projects, aiding the related companies' business growth, as well as long-term strategic national self-sufficiency, increased competitiveness and industrial capabilities strengthening.
Angus is a graduate of the University of Glasgow, and holds an M. Eng. Degree in Aeronautical Engineering, received with 1st Class Honours.
Before joining Epicos, Angus was also employed by Alenia Hellas S.A. as an Aeronautics Manager, performing Project Management and Business Development in the Aerospace and Defence domains. Angus, also worked for BAE SYSTEMS and acted as the focal point for all sources of system and software requirements for the Eurofighter Typhoon (EFA/EF-2000) Flight Control Computers (FCC) Project. Overall, he has more than 15 years of experience in the Aerospace Industry. He has been involved in virtually all stages of the product lifecycle, from Research and System Requirements & Design, to Production, Testing and Validation of integrated aeronautical systems.
Vasilis Kyriazis
Head Editor
Vasilis' daily tasks include the content development and administration of the Epicos Portal (www.epicos.com). Among other he is responsible for providing detailed economic, political, as well as military analysis and forecasts, editing articles related to the global defence industry and the international socioeconomic scene, arranging and conducting interviews with government officials and corporate executives, as well as structuring and distributing press releases and newsletters.
Vasilis is also a Industry Analyst, highly experienced in the management and implementation of EFA's National Industry Support Projects (NISP), carried out in several countries around the world (including most recently Kuwait and Colombia). To this end, he works in close contact with local High Technology, Aerospace and Defence entities. Further, he has extensive experience in the management of large volume databases, as well as conducting analysis upon related information.
Vasilis is a holder of a Master's Degree in Southeast European Studies (from the University of Athens) and a Bachelor's Degree on Balkan Studies (from the Aristoteleio University of Thessaloniki). Currently, Vasilis is a PhD candidate in the Department of Economics, of the University of Thessaly. His PhD thesis will be on the 'Impact of the Directive 2009/81/EC of the European Parliament and of the Council, on the European Defence Industry'.
Prior to Epicos, Vasilis had worked for several prestigious magazines and websites in Greece and abroad, compiling articles about Greek and Balkan socioeconomic topics.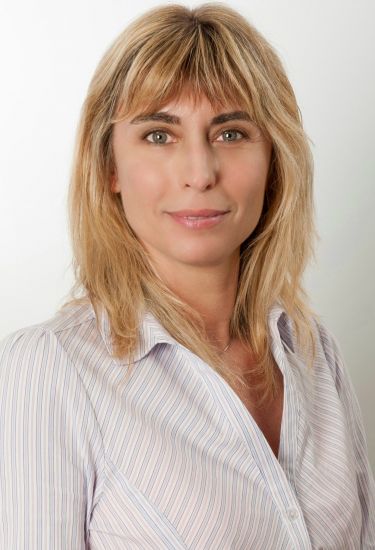 Gabriella Solaini
Project Manager Industrial Cooperation
Gabriella joined the EFA Group at the end of 2004 as Project Manager within the Epicos' Business Desk Team, actively participating in the management and the implementation of EFA's National Industry Support Projects in various countries around the world, with focus on Switzerland, The Netherlands and Israel.
Working in close contact with local Government Authorities, Aerospace and Defence Associations and related enterprises, Gabriella has developed an extensive experience and knowledge on Defence industries' capabilities and requirements as well as on IP/offset programmes analysis.
Gabriella is a versatile professional with over 10 years of experience in the Defence sector and with a wide international network. Her main activity is supporting companies in identifying new business opportunities on a global scale and in making the right connections in order to create new international strategic partnerships and export channels.
Gabriella is a graduate of the Faculty of Medicine and Dentistry, "Sapienza" University of Rome and holds a Master's Degree in Dentistry. Gabriella is member of the Association of Medical Doctors of the Province of Rome (OMCEO).
Prior to Epicos, Gabriella worked in Rome, Italy, providing consultancy services to several state and private medical centres, including the Eastman Dental Hospital and the Celio Military Hospital.
Michael Badavanos
Information Technology Manager
Michael joined Epicos.com/European Finance Associates Group in 2015 as an Information Technology Manager. His main responsibilities are to implement and manage new technologies, improve organization's business processes and implement group policy.
Before joining Epicos, Michael was employed by Saracakis Group of Companies as a Group Business Application and Infrastructure and Security Supervisor, performing Project Management, implementing group strategy and manage the full cycle implementation of major new technologies. The major IT sectors that Michael has experience, are: E.R.P Business Process Development & Support, Project Management, People Management, Vendor Management, Cost Benefit Analysis, SQL Administration, Data Warehousing, System Administration & Technical Support, Web Development & Design.
Overall, Michael has more than 12 years of experience in the IT industry and holds a Bachelor's degree in Computing and Engineering from the Huddersfield University and an Executive Master in Business Administration from the University of Kent.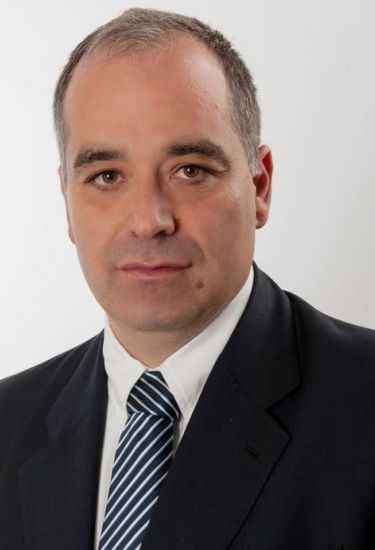 Aris Melas
Chief Operating Officer (COO)
Aris is currently the Chief Operating Officer in Epicos, responsible for the daily operation of the company. Aris joined European Finance Associates (EFA) LTD in 2006 and since then he is responsible for Program Management and Monitoring of Offsets Program on behalf of international partners.
Before joining EFA Aris has been working for INTRACOM S.A. Defense Programs Division / INTRACOM DEFENSE ELECTRONICS as a Senior Professional, being responsible for the preparation of proposals, Non-Disclosure agreements, cooperation agreements, and contracts for domestic and International clients. Additionally, he was responsible for the Division's communications activities (participation and preparation of company's presence in relevant exhibitions, preparation of presentations to customers/partners, press releases, website's content creation, brochures creation, etc.).