Jun 20, 2019
SOURCE: Patria
Sustainment for Pratt & Whitney F100-220/E engine modules and components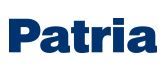 Patria Belgium Engine Center SRL, a world leader in the maintenance, repair & overhaul of the Pratt & Whitney F100 Engines, has been awarded a new seven-year contract by the Danish Ministry of Defence Acquisition and Logistics Organisation (DALO) to sustain the Royal Danish Air Force (RDAF) fleet for the remaining lifetime of their F16s.
"We are proud to continue our trusted long-term partnership with the Royal Danish Air Force. This Agreement is a fantastic and unique event as it means that our company will have had the honor to support our Customer continuously from the very first day in April 1982 until the last day when aircraft are removed from service.
Over more than 3 decades, both our organizations have walked together through optimized sustainment concepts, ending up with a comprehensive Material Management Program, including O&I level support", says Hugo Vanbockryck, Managing Director of Patria's Belgium Engine Center.
"This contract is part of our strategy to sustain the F-100 engine components for the remaining lifetime of the F-16 within the Danish Air Force. We are looking forward to continuing our good relationship with Belgium Engine Center for the years to come", states the representative of DALO.
Patria's Belgium Engine Center is based in the neighborhood of Liège. Under different names, Engine Division of Fabrique Nationale, FN Moteurs, Techspace Aero, Pratt and Whitney Belgium Engine Center, AIM Belgium Engine Center and now Patria Belgium Engine Center SRL, the company has been supporting 14 Air Forces worldwide as a one-stop MRO shop performing module overhauls, component repairs, engineering and supply chain services, as well as export compliance support to end users.
DALO is the logistics authority of the Danish Defence. The organization procures, maintains, develops and disposes materiel capacities and ensures provisions in due time for the Danish Defence operations. DALO's yearly budget is approximately 7-10 billion DKK.
The funds are used to provide efficient support primarily to international operations and operational units within the Danish Armed Forces. DALO has approximately 1,900 employees with headquarters in Ballerup near Copenhagen.
Further information: Jean-Pierre Eggen, Sales Director, Patria's Belgium Engine Center, tel. +32 475 52 21 73
Patria is an international provider of defence, security and aviation life cycle support services and technology solutions. Patria provides its aerospace and military customers with equipment availability, continuous performance development as well as selected intelligence, surveillance and management system products and services. Patria's mission is to give its customers confidence in all conditions, and the vision is to be the #1 partner for critical operations. Patria has several locations including Finland, Sweden, Norway, Belgium, Estonia and Spain.
Net sales totaled EUR 476.1 million in 2018, and Patria employs 2,800 professionals. Patria is owned by the State of Finland (50.1%) and Norwegian Kongsberg Defence & Aerospace AS (49.9%). Patria owns 50% of Norwegian Nammo, and together these three companies form a leading Nordic defence partnership.
View source version on Patria:
https://www.patria.fi/en/media/news/sustainment-pratt-whitney-f100-220e-engine-modules-and-components