Sep 16, 2019
SOURCE: Textron Aviation Inc
Textron Aviation opens new parts facility in Australia to support regional fleet growth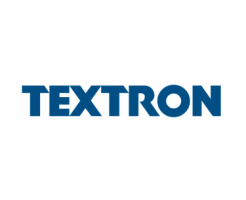 WICHITA, Kan. (September 11, 2019) – Textron Aviation Inc., a Textron Inc. (NYSE:TXT) company, today announced the company opened an aircraft parts warehouse in Australia to support its industry leading fleet of business jets, turboprops and piston aircraft. The parts warehouse will be co-located at Essendon Fields Airport with Premiair Aviation Maintenance Pty Ltd, a Textron Aviation Authorized Service Facility.
"With Premiair established as our new ASF for Australia, we are enhancing our regional parts availability. This represents another step in our ongoing commitment to Textron Aviation aircraft owners in Australia and across the Asia-Pacific region," said Brad Thress, senior vice president of Parts and Programs at Textron Aviation.
Customers, operators, MROs and channel partners will have the option to purchase factory direct parts through Textron Aviation's ecommerce website or local sales and support staff. Parts will be shipped locally from Essendon.
"Adding this new parts facility to Textron Aviation's support capabilities increases its level of customer service for Beechcraft, Cessna and Hawker aircraft in the region," said Paul Montauban, managing director of Premiair Aviation. "Customer Service is why our customers come to us, so providing spare parts delivery – shipped the same day in most instances – is another way to ensure comprehensive support."
The new Australia facility follows the recent expansion of Textron Aviation's Singapore parts warehouse to better serve customers in the Asia-Pacific region.
About Textron Aviation Inc.
Textron Aviation Inc. is the leading general aviation authority and home to the Beechcraft, Cessna and Hawker brands, which account for more than half of all general aviation aircraft flying.
The Textron Aviation brands represent unrivaled innovation, performance and leadership in the industry, and offer an unmatched value proposition rooted in the total ownership experience.
Leveraging unparalleled speed-to-market, Textron Aviation provides the most versatile and comprehensive business and general aviation product portfolio in the world through five principal lines of business: business jets, general aviation and special mission turboprop aircraft, high performance piston aircraft, military trainer and defense aircraft and a complete global customer service organization.
Textron Aviation has delivered more than 250,000 aircraft in over 143 countries. Its broad range of products include such best-selling aircraft as Citation business jets, King Air and Caravan turboprops and T-6 military trainer aircraft, all of which are backed by the industry's most capable global service network. For more information, visit www.txtav.com.
About Textron Inc.
Textron Inc. is a multi-industry company that leverages its global network of aircraft, defense, industrial and finance businesses to provide customers with innovative solutions and services. Textron is known around the world for its powerful brands such as Bell, Cessna, Beechcraft, Hawker, Jacobsen, Kautex, Lycoming, E-Z-GO, Arctic Cat, Textron Systems, and TRU Simulation + Training. For more information, visit: www.textron.com.
Certain statements in this press release are forward-looking statements which may project revenues or describe strategies, goals, outlook or other non-historical matters; these statements speak only as of the date on which they are made, and we undertake no obligation to update or revise any forward-looking statements.
These statements are subject to known and unknown risks, uncertainties, and other factors that may cause our actual results to differ materially from those expressed or implied by such forward-looking statements, including, but not limited to, changes in aircraft delivery schedules or cancellations or deferrals of orders.
Media Contact:
Rachel Williams
+1.316.706.7201
rawilliams@txtav.com
txtav.com
View source version on Textron Aviation Inc:
https://investor.textron.com/news/news-releases/press-release-details/2019/Textron-Aviation-opens-new-parts-facility-in-Australia-to-support-regional-fleet-growth/default.aspx