Oct 4, 2019
SOURCE: Gulfstream Aerospace Corporation
Gulfstream announces order from Philippine Air Force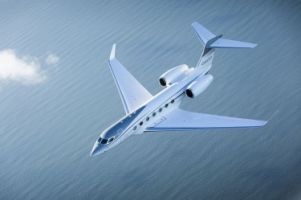 SAVANNAH, Georgia, October 2, 2019 — Gulfstream Aerospace Corp. today announced the Philippine Air Force has established a contract through the United States government to purchase a Gulfstream G280™ as well as parts, tooling and contractor logistics support. The aircraft will be configured for command and control missions and is slated for delivery in 2020.
"The G280's unmatched performance combined with the backup of our world-renowned Customer Support makes it an agile and reliable platform for the Philippine Air Force," said Mark Burns, president, Gulfstream. "With more than 70 speed records and the ability to operate at steep-approach airports, the G280 can perform a variety of challenging missions."
The G280 has a maximum range of 3,600 nautical miles/6,667 kilometers at its long-range cruise speed of Mach 0.80 and a high-speed cruise of Mach 0.84. The aircraft can fly eight hours nonstop and can connect Dubai to Hong Kong; Singapore to Melbourne, Australia; or Singapore to Dubai.
Gulfstream has produced special mission aircraft for more than 50 years. Aircraft can be configured for head-of-state and VIP transport; command and control; airborne early warning; medical evacuation; high-altitude atmospheric research; and intelligence, surveillance and reconnaissance. More than 205 Gulfstream aircraft support governments and special missions in more than 40 countries around the world.
NOTE TO EDITORS
Gulfstream Aerospace Corporation, a wholly owned subsidiary of General Dynamics (NYSE: GD), designs, develops, manufactures, markets, services and supports the world's most technologically advanced business-jet aircraft. Gulfstream has produced more than 2,800 aircraft for customers around the world since 1958.
To meet the diverse transportation needs of the future, Gulfstream offers a comprehensive fleet of aircraft, comprising the Gulfstream G280TM, the Gulfstream G550TM, the Gulfstream G500TM, the Gulfstream G600TM, the Gulfstream G650TM and the Gulfstream G650ERTM. We invite you to visit our website for more information and photos at www.gulfstreamnews.com.
More information about General Dynamics is available at www.generaldynamics.com
View source version on Gulfstream Aerospace Corporation:
https://www.gulfstreamnews.com/news/gulfstream-announces-order-from-philippine-air-force