Oct 21, 2019
SOURCE: Terma
Terma's spacecraft control system is "Constellation Ready"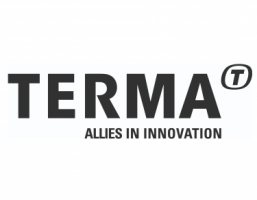 October 21, 2019 - CCS5, a fully functioning satellite control system, is now capable of operating 10s, 100s or even many 1,000s of satellites in parallel.
In the last two-three years there has been an increase in interest in the use of large satellite constellations to provide Telecommunications, Navigation and Earth Observation services. Some of these are well advanced with flying satellites, others well into production and a lot more still in the feasibility stage.
Terma's CCS5 product is both a satellite control system and a satellite checkout system. It's used on many different satellite programs.
The system was delivered for the OneWeb satellite production line with up to 900 satellites. From this we defined a roadmap for the product to be able to support constellation operations. CCS5 is a fully functioning satellite control system and benefits from a light footprint, ease of installation, ease of use and highly performant. The goal was to take these features into an updated product and be capable of operating 10s, 100s or even many 1,000s of satellites in parallel.
CCS5 now meets these requirements. On installation of the software, the user selects constellation mode and then enters the number of satellites and identifiers for that Virtual Machine (VM). We provide recommendations to the users as to how many satellites should be controlled by a single VM – depending on the CPU/Memory available for that instance and the complexity of the satellites.
If the user needs to add more satellites, they just add more VMs until the constellation is complete. Fleet and constellation views are then supported by a simple messaging layer.
The satellites don't have to be identical. The system allows there to be differences between the satellites (e.g. different TM/TC Definitions).
The new software is suited to be hosted by commercial cloud providers such as Amazon Web Services.
An orchestration layer has been introduced to help with the planning and controlling of such a large number of satellites - known as autopilot.
The images show the CCS5 software monitoring and controlling a simulated 30 satellite constellation. The visualisation is provided by the Terma TRACK tool that is one of the options for providing constellation/fleet views.
The work was done based on funding from The Netherlands Space Office under the ESA/ARTES Core Competitiveness program for satellite constellations.
More information
Learn more about the project at the ESA ARTES Website
Or contact:
Roger M. Patrick
Director, Sales and Business Development
T: +31 6 53 16 21 09
E: rmp@terma.com
About Terma
The Denmark based high-tech Terma Group develops products and systems for defense and non-defense security applications; including command and control systems, radar systems, self-protection systems for aircraft, space technology, and aerostructures for the aircraft industry.
View source version on Terma:
https://www.terma.com/press/news-2019/termas-spacecraft-control-system-is-%E2%80%9Cconstellation-ready%E2%80%9D/