Feb 20, 2020
SOURCE: Thales
The Federal Aviation Administration selects Thales Secondary Radar Technology for the Mode S Beacon Replacement System Contract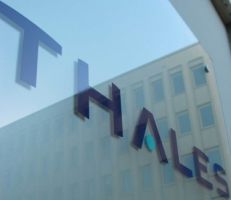 February 19, 2020 - The FAA selected Thales secondary radar technology to support the Mode S Beacon Replacement System contract, being delivered with Leidos. Under the contract, Thales will supply up to 142 secondary surveillance radars to support Air Traffic Control management.
The number of aircraft flying is on track to double by 2036, which is leading to an increase in complexity.
Reliable, strong performing radars, capable of detecting, measuring precisely the position of an aircraft and allowing rapid and secure exchange of data is crucial. The Thales secondary surveillance radar is capable of providing surveillance and specific aircraft information necessary to support Air Traffic Control (ATC) automation in all traffic environments. The modern Mode S radar system will help the FAA increase operational availability and performance of the system, support common and consistent interface requirements, and provide a modern system that complies with current FAA Security Standards.
Relying on Thales's expertise in air surveillance, with 700 Air Traffic Control (ATC) radars in more than 70 countries worldwide, the FAA will deploy a state-of-the-art radar meeting strict technical requirements. Under the MSBRS contract, Leidos and Thales will perform program management, systems engineering, design and development, system test and evaluation, training, production and site implementation.
"Thales has been a great collaborator and we are thrilled to execute the FAA's MSBRS Program alongside their team," said Fran Hill, Senior Vice-President and Operations Manager of Transportation Solutions with Leidos. "Leidos and Thales have formed an outstanding working relationship, and we look forward to building upon that relationship and delivering the latest technology to the FAA."
"This award is the result of strong team dedication and involvement between Leidos and Thales in the US and France. With our trusted and reliable solution, the FAA will benefit from secondary radar adapted to its critical needs." Serge Adrian, Senior Vice-President Surface Radars, Thales.
Documents
• PR_20200220_The Federal Aviation Administration selects Thales Secondary Radar Technology for the Mode S Beacon Replacement System contract
• CP_200220_La FAA sélectionne les radars secondaires de Thales pour amélio
Contact
Maria Mellouli, Media relations, Defence and Civil Aerospace
Tel.:+33(0)1 57 77 84 57 maria.mellouli@thalesgroup.com
View source version on Thales:
https://www.thalesgroup.com/en/group/journalist/press-release/federal-aviation-administration-selects-thales-secondary-radar