Mar 9, 2020
SOURCE: Meggitt
Meggitt PLC completes a multi-million dollar contract extension with GE Aviation for thermal, sensing, and flow control solutions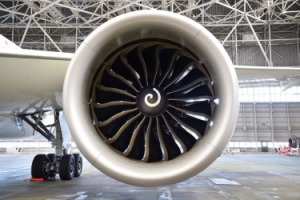 March 9, 2020 - Meggitt PLC, a leading international company specialising in high performance components and subsystems for the aerospace, defence and selected energy markets, has completed a multi-million dollar, five year contract extension with GE Aviation for the supply of valves, sensors and heat exchangers across a range of engine programmes.
Eric Alden, Senior Vice President for Meggitt's Engine Systems division, said: "Our long-established relationship with GE Aviation is built on trust. We are delighted to have a further opportunity to support GE with the levels of quality and excellence that they have grown to expect from our world-class technology and operations."
---
Enquiries
Kathryn Moss
Group Director of Communications
Meggitt PLC
Tel: +44 (0) 7464 677987
Email: press.office@meggitt.com
About Meggitt PLC
Headquartered in the United Kingdom, this international group operates in North America, Europe and Asia. Known for its specialised extreme environment engineering, Meggitt is a world leader in aerospace, defence and energy. Meggitt employs more than 12,000 people at over 40 manufacturing facilities and regional offices worldwide.
View source version on Meggitt:
https://www.meggitt.com/news/meggitt-plc-completes-a-multi-million-dollar-contract-extension-with-ge-aviation-for-thermal-sensing-and-flow-control-solutions/