Apr 2, 2020
SOURCE: BAE Systems
Supporting the UK ventilator effort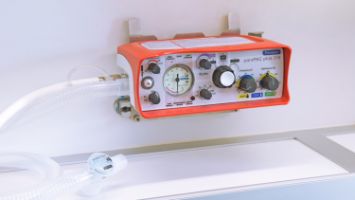 March 30, 2020 - The Government has asked the VentilatorChallengeUK consortium, of which we're a proud member, to begin the rapid production of ventilator systems in the fight against Covid-19.
Given the urgent timescale with thousands of ventilators required in the coming weeks, it made sense for companies with strong experience in producing ventilators to lead this effort, with others bringing expertise in high value precision manufacturing and engineering to support them.
Our role in VentilatorChallengeUK is to help ramp up production of a proven ventilator design, which has been supplied by a leading UK medical company to help those suffering from the virus. We will be providing integrated, tested sub-systems and components, which makes best use of our strong project management and engineering skills, while saving significant time during final assembly of the ventilators.
This is a fantastic reflection on our employees' commitment to help the UK at this time. They have worked tirelessly to support the ventilator initiative and continue to look at other ways to help the NHS and the nation during this difficult situation.
Contact
Default Profile ImageKristina Anderson
Director, Media Relations
Head Office
Corporate Communications
+44 (0) 7540628673

View source version on BAE Systems:
https://www.baesystems.com/en/article/supporting-the-uk-ventilator-effort