IDE - Diehl Defence Co-operation Extension in the IRIS-T family of missile systems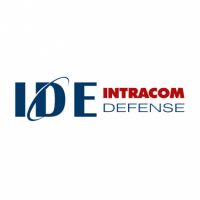 Koropi-Greece, July 25, 2022: Intracom Defense - IDE announces the award of a new contract by Diehl Defence, amounted to 8.1 million Euros, for the production of crucial electronic missile components of the IRIS-T family of missile systems.
With this order, IDE extends its successful cooperation with Diehl Defence in the multinational co-operative IRIS-T program, strengthening in parallel the collaboration between the partner nations, enhancing the joint Security of Supply and establishing a successful framework for the Greek Defense Industry to collaborate and advance its technological capabilities and infrastructure.
# # #
About IDE
INTRACOM DEFENSE (IDE) is a highly acclaimed Defense Systems Company in Greece, with an outstanding record of exports to quality-driven international customers and participation in domestic programs.
IDE utilizes cutting-edge technologies in the design and development of advanced products in the areas of Missile Electronics, Tactical IP Communications, C4I Systems, Surveillance, Hybrid Electric Power Systems, and Unmanned Systems. The Company retains its international recognition through the long standing participation in European and NATO new technology development programs. Utilizing advanced production capabilities and large-scale project management know-how, IDE is a key player in the high technology sector of the Hellenic Defense Industry. For more information please visit: www.intracomdefense.com