Last Update
July 18, 2022
Categories
C4I, Communication Systems
Electrical, Electronics & Electro-optics
IT, Computing and Software
Radar, Sonar, Navigation, Targeting, Surveillance
Services (R&D, training, engineering, consultancy, …)
Textile, Individual Equipment, Clothing
Pramacom Prague, spol s.r.o., while performing its activities in the Czech Republic, has become a strategic partner for many foreign corporations that can be labelled as part of the military industry. At present, Pramacom Prague focuses primarily on telecommunication and information technology; other projects involving optics, optoelectronics and IT are implemented by Pramacom HT, the sister company to Pramacom Prague.
The core business of Pramacom Prague is to establish, install, maintain and repair telecommunication equipment, including activities linked to the sales of technology, and procurement and processing of technical projects. Pramacom HT is active in sales, procurement and processing of optics, optoelectronics and IT technical projects followed up by technical and advisory service.
Before the completion achieved in 2003, the main task of Pramacom Prague was to implement the PEGAS radio-communication system based on the TETRAPOL technology and designed for the units operating within the Integrated Rescue System. However, Pramacom Prague's involvement did not finish with the handover of the PEGAS system. Pramacom Prague serves "big" clients and governmental authorities and provides them with warranty and after-warranty service on the installed technology, terminals and other equipment. Moreover, Pramacom Prague takes pro-active part in further development of technical solutions offered by the TETRAPOL technology. These include e.g. data transmissions enabling the PEGAS users operating in the field to access information stored in databases, or automated vehicle location leading to optimized utilisation of the capacity and rolling stock available to IRS units.
After signing the distribution agreement with the manufacturer in April 2007, Pramacom Prague extended its technology portfolio by TETRA radio terminals produced by EADS and the related warranty and after-warranty service.
Pramacom Prague is one of the biggest importers of military material and has been a member of the Defence and Defence and security Industry Association of Czech Republic since the second half of 1990s. Pramacom Prague became a member of the TETRAPOL Users Club and TETRAPOL Forum in 2001. Pramacom Prague exhibits regularly at domestic events (ISET, IDET).
Vision
Pramacom Prague is a security qualified and expanding company widely recognized by its partners.
For the future, Pramacom Prague seeks to achieve parameters of renowned and successful European companies, to reach and enforce higher quality in sales, implementation and maintenance of radio-communication systems and the related activities, including ongoing assessment of its customer's needs and satisfaction.
To make this possible Pramacom Prague introduced quality management certificates complying with the applicable domestic and EU laws.
Contact info #1
Radcina 22, 161 00 Prague 6, Czech Republic
TETRAPOL TECHNOLOGY
New TETRAPOL Products

The Company Pramacom Prague is the exclusive supplier of infrastructure system, terminal equipment - radio equipment and technology EADS TETRAPOL.
Detailed information and technical specifications can be found at EADS website or other manufacturers.
TETRAPOL TPM700 Mobile Radio
TETRAPOL Terminating Equipment & Accessories
Pramacom Prague is the exclusive supplier of EADS's radio terminals and accessories based on the TETRAPOL technology as well as terminating equipment and accessories produced by other producers.
Smart & Easy+ Handportable - G2 Battery - G2 accessories - GPM01 - Independent Digital Repeater - GONOGO - Fixed Radio Terminal - Smart I-Safe Handheld - M9610 Car Mobile Terminal - GatePro WB - TETRAPOL TPH600 Handportable Radio - TPH600 Accessories TETRAPOL TPH700 Handportable Radio - TPH700 Accessories
Elements of Infrastructure TETRAPOL
The company Pramacom Prague is the exclusive supplier of EADS TETRAPOL technology infrastructure.
TETRAPOL Access Gate Controller - WAYMAP Integrator for AVL - TETRAPOL Control Centre API - Control Centre Information Server - Middleware Oriented Data Exchanges - TETRAPOL I-BS 400 - TETRAPOL T-BS 400 - Key Loading Unit - Key Management Centre - Main Switch - Stand Alone Dispatch Position - Redundant Secondary Switch - Technical Display Position - IP Technical Display Position - Technical Management Position - IP Technical Management Position - Automatic Vehicle Location
Comprehensive TETRAPOL Solution
Pramacom Prague, the exclusive supplier of EADS's TETRAPOL technology (infrastructure equipment, terminating equipment – radio terminals and accessories), offers comprehensive solutions of radio-communication networks designed according to the users' requirements. For more detailed information and technical specifications please refer to EADS and other producers' web sites.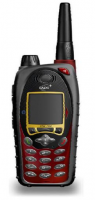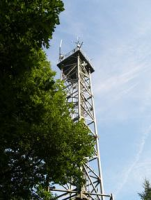 Product informational files
TETRA TECHNOLOGY
The Company Pramacom Prague is a distributor of terminal (radio) equipment EADS TETRA technology in the Czech Republic.
TETRA Terminals and Accessories
Pramacom Prague is a distributor of EADS's TETRA terminating equipment (radio terminals) in the Czech Republic.
THR880i TETRA Handportable Radio - THR880i Ex Safe TETRA Handportable Radio - THR880i Light TETRA Handportable Radio - TMR880i TETRA Mobile Radio
Elements of Infrastructure TETRA
The company Pramacom Prague is a distributor of EADS TETRA technology infrastructure in the Czech Republic.
Claricor Dispatch Workstation - Claricor NM Server and Client - Claricor GateQ and GateIP - Claricor TETRA Solution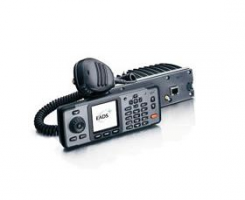 Product informational files
PEGAS Radio-communication System
PEGAS is a nationwide radio-communication network designed for the units within the Integrated Rescue System (IRS) supporting both voice and data communication. It was decided to implement the system in 1994 and the system was completed in August 2003.
PEGAS is a cellular, digital system based on the TETRAPOL standard. The coverage of the Czech territory with radio signal was optimized while taking into account the IRS' needs and implementation costs of the nationwide radio-communication network. The national network consists of interlinked regional networks (RN).
RN consists of infrastructure elements – one main switch (MSW), one or more controlled secondary switches (SSW), base stations (BS) the number of which depends on the required radio coverage, and operational and maintenance network (OMN) consisting of a technical management position (TMP) and a tactical work position (TWP). All services, subscribers and user groups are managed from these positions.
Data Transmissions in the PEGAS System
For users, data transmissions mean transmission of status messages, SMS messages, vehicle positioning data, database queries and reports. Data are transmitted from communication terminals and user data terminals (PC, PDA).
The PEGAS infrastructure transmits data throughout the whole network while addressing and routing in the system is supported by SW applications.
Automated Vehicle Location - GPS in the PEGAS Network
Automated vehicle location is a data service using the PEGAS transmission environment to transmit positioning data of a terminal collected from GPS receivers and distributed to users' control rooms.
Case Studies
Case studies provide more comprehensive services to customers who desire to use the system in combination with new technologies and follow new trends of their utilization.
In the first nine months of 2006 Prague witnessed tests of new TPH600 terminals – third generation of terminals designed for IRS users. At the end of September 2006 the whole project comprising hundreds of tests was officially assessed. The goal was to identify and evaluate all potential requirements and needs raised by end users in relation with the system.
TETRAPOL and TETRA interoperability tests were performed in the Czech capital.
Pramacom Prague spol. s r.o.
Na Piskach 36/1667, 160 00, 6, Dejvice, Prague, Czechia
+420 226 238 200
+420 226 238 298
pramacom@pramacom.cz