Last Update
October 9, 2020

Categories
Nitrochemie AG, registered in Wimmis in Switzerland is a member of the Rheinmetall Group. Its operational companies Nitrochemie Aschau GmbH and Nitrochemie Wimmis AG are joined as a single business unit under the roof of this management company. As a subsidiary of the Rheinmetall Waffe Munition GmbH the Nitrochemie Group forms the Propellants Division.
Thanks to forward-looking investment in state-of-the-art production facilities and advanced technologies, Nitrochemie has emerged today as an international leader in its field. Intensive collaboration with customers, coupled with market-oriented research and a close intermeshing of sales, development and production, combine to make Nitrochemie a competent global partner for R&D projects.
The core competencies of Nitrochemie are the development and manufacture of propellants for military and civil sector requirements and the manufacture of chemical Intermediates and additives for silicone sealants.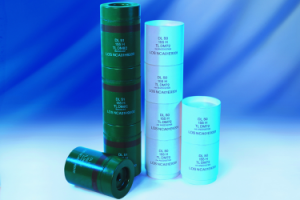 Rheinmetall Nitrochemie
Niesenstrasse 44, 3752, Wimmis, Switzerland
+41 33 228 10 00
+41 33 228 13 30
info@nitrochemie.com