Last Update
April 10, 2020
Categories
Aircraft, Helicopter, UAV, Spacecraft & related equipment
Engines, Propulsion, Power Generation
Maintenance Repair Overhaul and Logistics Support
Metal Processing, Parts & Components
Services (R&D, training, engineering, consultancy, …)
No other organization active in this particular field of industry has its lightweight composite components installed in so many different aircraft models: FACC is leading force in the development and production of components and systems made of composite materials. Our high-quality lightweight solutions help ensure safety, save weight and provide for more comfort and enhanced noise reduction aboard passenger, cargo and business aircraft and helicopters.
Leading Tier-1 supplier: As innovative supplier partner, FACC provides tailor-made solutions to all important aircraft and aircraft engine manufacturers including their direct suppliers.
Comprehensive system integrator: FACC is also the ideal partner for integral solutions and delivers entire systems in the form of ready-to-install modules. In this connection, FACC provides all services from design, development, production, through to assembly, and the integration of the entire process and supply chain.
Constant growth, successful globalization: With its headquarters founded in Austria, FACC has - for more than two decades - continued to be a successful pioneer of composite technologies. Relying on a global network of locations, international joint ventures, and partners, FACC guarantees that even the most challenging customer requests in the demanding and worldwide aeronautics segment are fulfilled. It's enduring development in solutions, services and sustainable growth is what makes this globally active group stand out above others.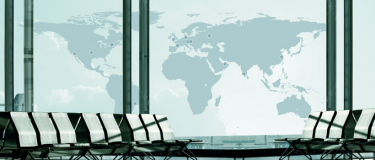 FACC AG
Fischerstraße 9, A-4910, Ried im Innkreis, Austria
+43 (059) 6160
+43 (059) 61681000
office@facc.com