Last Update
September 25, 2018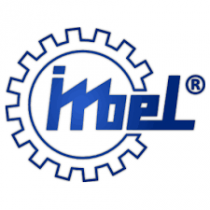 Categories
Other Aerospace, Defence and High Technology related companies
Weapons & Ammunition
IMBEL - INDUSTRIA DE MATERIAL BELICO DO BRASIL, is a public company under private law, formed pursuant to Act 6227 of July 14, 1975, linked to the Ministry of Defense through the Command of Brazilian Army, which manufactures and provides small arms, ammunition, explosives and communication equipment. Its head office is located in Brasilia - Distrito Federal.
It is also the field of training for engineers graduated at the INSTITUTO MILITAR DE ENGENHARIA, who gain, at their units, manufacturing expertise and industrial development.
IMBEL maintains its production engineering constantly updated, using proprietary and internationally competitive technology.
The tradition and the experience of manufacturing military articles resulted in the development of a wide range of civilian products derived from or with similar technology. Due to the stringent requirements for approval by the CENTRO TECNOLOGICO DO EXERCITO (CTEx) and the CENTRO DE AVALIACAO DO EXERCITO (CAEx) the quality of IMBEL products meets enshrined international standards.
By combining advanced manufacturing techniques with the talent and professionalism of its teams, IMBEL developed a competitive strategy that has enabled the company to conquer niches of a demanding and extremely important market, in various regions of the world. The IMBEL brand is known nationally in the Defense Sector and is registered in Brazil at the INSTITUTO NACIONAL DE PROPRIEDADE INDUSTRIAL - INPI, as well as at the United States Patent and Trademark Office, from the United States of America.
CORPORATE HISTORY
The National Military Industry began with the creation of the "Casa do Trem", in Rio de Janeiro in 1762 which had the purpose of maintaining, conserving and carry our minor repairs in the equipments and armaments of the troops in the vice-reign.
Over time, in was recognised the need to modernise stimulated by external dependance on principal international products.
Following the cancellation of the Military Agreement with the USA on the 1970's, Brazil changed its strategy of Defence Material production and created the INDUSTRIA DE MATERIAL BELICO - IMBEL, a Public Company currently linked to the Ministry of Defence / Command of the Army.
In exercising its manufacturer function, it administers commercially and industrially 5 (five) Production Units. These Units are focused on the production of armaments and many others goods whose technology derives from, and is generated by, the development of equipment for military application, by the force of pioneering spirit, administrative convenience or in the interests of national security.
Commitment to Quality
IMBEL has adopted the implementation of Systems of Quality Administration based on NBR ISO 90001 as a quality assurance strategy.
In consequence, IMBEL has obtained significant improvements in its processes and procedures and now possesses two Production Units operating a System of Quality audited and certified to conform with ISO 90001:2008.
The Presidente Vargas Factory entered the history of the city of Piquete in 1902, after the first studies coordinated by Marshall Medeiros Mallet, in order to build a factory smokeless powder.
In operation since March 1909, nestled between mountains and forests carefully preserved in compliance with environmental laws, FPV is a natural example of the continuing need to evolve and protecting its self technology that is the base of its industrial vocation, applied in the manufacture of chemicals, explosives and propellants for military and civilian use.
Main Data
Founded March 15, 1902
Placed in Piquete, SP, Brazil.
Main Products
Nitrocellulose (collodium, high and low grade)

TNT

Nitroglycerin

Blasting

Single base powder

Double base powder

Sulfuric ether

Plastic explosive

Explosive emulsion

Gelatinous dynamites

Carbonitrate

Double base propellant grains
Contact info #1
loriato.dario@imbel.gov.br
Avenida 15 de Marco, Casa 1, Vila da Estrela, 12620-000 - Piquete / SP - Brazil
Contact info #2
Avenida 15 de Marco, Casa 1, Vila da Estrela, 12620-000 - Piquete / SP - Brazil
SERVICES
Mechanical & Eletronic Tests
IMBEL has machines and equipments of high precision, that make possible the accomplishment of several mechanical and electronic tests.
REFRATEX Technology
The REFRATEX Technology, unpublished in the world, was developed by IMBEL (Industria de Material Bélico do Brasil) and ABB Service (Asea Brown Boveri Service) seeking the removal of refractory coatings in process equipments, using shock waves generated by microdetonations of small explosive charges.
That technology was applied with success in the petrochemical industry for the removal of incrustations, could also be used in services of another nature.
Other Services
Industrial X-Ray;

Chemical , physics and balistics analyses;

Static support for Rockets;

Environmental tests;

Engineering of Processes, products and equipments
projects;

Surface treatments;

Precision machining.
RIFLES
1 Pistolas .40 GC - IMBEL 25094
2 Pistola 9 M973 7457
3 Pistola .45 GC - Imbel 12346
4 Pistola 9 GC - Imbel 8027
5 Pistola .380 - IMBEL 19886
6 Fuzil 7,62 M964 A1 (PARAFAL) 11112
7 IMBEL .308 AGLC Sniper Rifle 11663
8 Fuzil 7,62 M964 (FAL) 12224
9 Fuzil e Carabina 5,56mm - MD97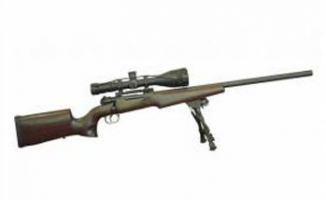 EXPLOSIVES/AMMUNITION/COMMUNICATIONS & ELECTRONICS
EXPLOSIVES
Information Sheets Security Chemicals 2181
Outros Explosivos 1850
Dinamite Nitroglicerinada 2187
Cordel Detonante 1617
Acendedor de Friccao
AMMUNITION
Municoes 5598
Componentes
COMMUNICATIONS & ELECTRONICS
Transceiver TRC1193 (MALLET) 2182
Telephone UNA 2000 2116
Military Palmar Computer
TECHNICAL CAPABILITIES
The diversity of its industrial plants and the specific nature of its products demand that IMBEL shows discernment in relation to its organization and necessity of human resources.
The special presence of military engineers from the "Instututo Militar de Engenharia - EME", in conjunction with a select group of civil engineers ans specialised technicians brings to IMBEL's products and services the required degree of excellence as well as making possible the development of a dynamic administration, concentrated on results and focused on the customer.
IMBEL (Industria de Material Belico do Brasil) - PIQUETE
Headquarters of the Army - Block H - 3rd Floor - SMU - CEP 70630-90, , Brazil
+55 12 3156-9043