Last Update
February 20, 2019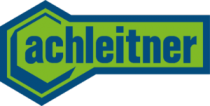 Categories
Military, Tactical, Logistic Support Vehicles & related equipment
The company Achleitner was founded in 1932 and has developed from a skilled blacksmith's shop to a commercial middle-sized company. The company is still a family business, occupies around 200 employees and is certified according to ISO 9001: 2008.
With its high-quality products, individual solutions for the many different applications, flexibility in the realization of assignments as well as long-term know-how and expertise in the individual branches, the company has achieved an internationally reputable and renowned name.
The company's field of activities includes the area of vehicle manufacturing and the tires- and rims-trade.
Achleitner has its headquarter in Woergl (Tyrol) and its production plant in Radfeld (Tyrol). Additionally - customers get tire- and rim-products and a professional assembling in 11 branches in the west of Austria (10 in Tyrol, 1 in Salzburg).
Serial and individual production, adherence to delivery dates, customized manufacturing and high quality are the strengths of the company Achleitner.

Company has been quality certified to ISO 9001: 2000 standard.
Franz Achleitner Fahrzeugbau und Reifenzentrum GMBH
Innsbrucker Straße 94, 6300, Wörgl , Austria
+43 (0) 5332 / 7811-222
office@achleitner.com