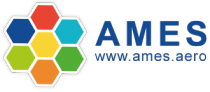 Categories
Aircraft, Helicopter, UAV, Spacecraft & related equipment
Engines, Propulsion, Power Generation
Services (R&D, training, engineering, consultancy, …)
Training & Simulation
AMES GesmbH, specializes in research and development of aerospace projects.
Its capability list includes:
Project management of the complete development process
Design of mechanical systems
Material selection for the design
Calculations (analytical, FEA, CFD, etc.)
Specification and assessment of test requirements
Maintainability assessments
Production and quality assurance procedures
Logistic services for prototype manufacturing
Commercial assessments of designs including life cycle costs
Development and design of test stands and test equipment for effective testing of components and mechanical systems
Detailed planning of the test activities for a fast and cost effective result Definition of test plans in accordance with regulatory and customer requirements.
Compliance documentation in accordance with EASA and/or FAA requirements
Preparation of test specifications, considering all design issues, calculation results, specific customer, and authority requirements
Coordination of test activities with the test facilities
Analysis of test results and preparation of detailed test reports for further use by the customer and submittal to authorities for approval
Release of test documentation in accordance with EN/AS9100 or EASA DOA requirements
Revision of design and calculation in consideration of the test results to guarantee an optimized design
Few of its projects are:
16g seat for an interceptor aircraft simulator, including logistics for prototype manufacturing using titanium, aluminium, carbon fibers to meet weight limits
Turboprop gas turbine engine for general aviation
Design and development of GSE for military aircraft
Aircraft interior systems
STC for installation of a FLIR/SLAR system in a EASA Part 23 aircraft
A310/A320/A330/B737/B767/B777/MD83 cabin conversions incl. IFE changes
C560 TCAS and mode S transponder installation
C550 Cargo net installation
Hawker 400-MX 20 multifunction display installation
AS355/B206 installation of TV equipment
Company's clients are Advanced Aviation Austria, Aerotechnik GmbH, Air Berlin, Austrian Airlines, Blue Wings AG, Delta Interior SRL, Diamond Aircraft GmbH, Fischer Advanced Composite Components AG, Futura Airlines, Jet Alliance, Liebherr Aerospace GmbH, LTU International Airlines, Lufthansa Technik AG, MTU Aero Engines GmbH, MAP GmbH, NEOS Airlines, Pankl Aerospace Europe GmbH, Sikorsky Aircraft, TIMCO Aerosystems, Volare Airlines, VRT-Flemish Radio and Television Network.
AMES GesmbH
Grazerstrasse 20a, 8120, Peggau, Austria
+43 3127 41 900
+43 3126 59295 90
service@ames.co.at