Categories
Electrical, Electronics & Electro-optics
IT, Computing and Software
Services (R&D, training, engineering, consultancy, …)
MONTANA, has been one of the leading medium-sized enterprises in the Hungarian market for more than twenty years. Over those years, it has acquired the professional knowledge and experience with which they are able to satisfy the requirements of almost any sector to the highest possible standard.
The company's strategy focuses on the development of individual solutions, and therefore CREATIVITY and INNOVATION are key factors in their operation. They concentrate on developing new applications for major actors in the economy, offering solutions to problems that could not be resolved by the largest software manufacturers. In 1999, MONTANA acquired Noreg Ltd., one of the leading suppliers in the Hungarian information security market, which now functions as a member of the MONTANA Group. During the acquisition, twenty information security experts joined MONTANA's team of almost one hundred experts.
The Company has focused on the development of applications, customised according to customer requirements and integrated into existing IT systems. The developments (Infohunter, Up-To-Date, MonDoc System, MonFlow, DigiSec, MonSpeech) are effective tools that provide practical responses to existing problems.
As a major IT company in Hungary, MONTANA has the professional knowledge, extensive technical background and production support with which they are able to satisfy customers' support needs effectively and in the highest quality. MONTANA offers the following services to its customers: Operation and Servicing, IT Integration, Application Development, and IT Strategic Consultation.
The company integrates into one system the top products of the world's leading manufacturers, with the support of their key partners, Microsoft, HP, Novell, Cisco, McAfee, Oracle, Novell, Xerox, IBM, and Autonomy, under the control of specially qualified Montana Engineers. MONTANA Support assists in the continuous and safe operation of the systems according to requirements, even over 7x24x365 hours.
Consulting
The consulting division of MONTANA Knowledge Management Ltd. operates with experienced senior colleagues who have a long professional history. The competences of the division includes all services dedicated to the development of our customers' activities, as well as the operation of processes, employees, organisations and information, in an effective system.
Strategic Consulting
• Strategic target setting, operation development experiences
• Competition analysis
• Future vision, IT strategy development
• Preparation of feasibility studies
• Business planning
Organisation and Operation Development
• Profitability boosting and efficiency improving measures
• Organisational structure development proposals
• Problem analysis, proposed solutions and new processes
Process Management Consulting
In the course of that activity, the corporate processes and organisation are aligned with customer requirements and wider environmental expectations. Advantages of process management:
• Improved organisation transparency
• Operation development
• Ideal use of resources
• Measurable processes
IT Consulting
• Elaboration of an IT governance framework system
• Complex project management and quality assurance
• IT system design and implementation
• System design
• Test management support
• IT audit
Customer Relationship Management (CRM)
• Elaboration of an account management strategy
• Elaboration and development of Front Office processes related to account management
• Customer segmentation and business analyses based on analytical CRM data
Process and Business Intelligence
• Integrated Business Intelligence - a solution supporting strategic management and process performance measurement.
• It provides access to the latest reliable information that can be of your assistance.
Application Development
For more than ten years MONTANA Knowledge Management Ltd. has concentrated heavily on the development of its own applications though, apart from that, it also offers its customers a wide range of products available on the market. The Company's portfolio includes the products of other manufacturers (e.g., SAP, SharePoint, mail systems, central archives) and solutions developed by themselves (MonDoc System, MonFlow, Infohunter, Up-To-Date), which are customised according to requirements and integrated into the existing information systems. A well-designed application helps companies make progress and develop, by optimising the work processes, and making them more transparent.
If application development, then MONTANA!
• They offer complete solutions.
• The company's staff members have a considerable professional history, and guarantee quality.
• Satisfied customers include financial institutions, security agencies, ministries, telecommunication and forwarding companies.
To whom are the services recommended?
MONTANA's internal development methodology is a very effective mix; the result of the combination of various approaches, with a single aim of satisfying even extraordinary customer requirements. In that spirit the company has undertaken development based on a 'V model', only according to SCRUM, and also by using spiral and iterative incremental models.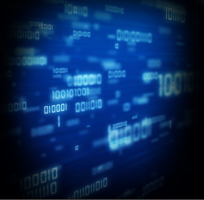 IT Integration
As information technology is developing rapidly, more and more complex systems are built as essential components in our daily tasks. The system integration division of MONTANA Knowledge Management Ltd. has been supporting such systems successfully for 20 years, accumulating a wide range of knowledge and experience during that time. The Company's competencies have been designed to cover all services that are indispensable to the design and operation of the information systems of a company, for a reliable service network, the supply of spare components and for bringing the IT manager up-to-date in the cutting edge technologies, available on the market.
If IT Integration, then MONTANA!
• Microsoft-based information systems
• Servers and storage units
• Active and passive network systems
• Virus protection and network security systems
• Virtualisation solutions
• Software management
Competencies
Microsoft competencies
• Professional work
• Experts with worldwide reputation, certified by Microsoft
• Technological expertise in the latest technologies
Software Asset Management (SAM)
• Transparent software management
• Either an ad hoc activity, or continuous operation
Network Competencies
• HP and Cisco LAN, WAN, and Wireless networks
• Motorola, primarily Wireless network
IT Security
• Montana is an Elite-level expert of the McAfee product portfolio
• Professional virus protection, SPAM filtering and log analysis solutions
Virtualisation
• Hardware independent operation of information systems
• Server and client virtualisation
Hardware System Integration and Servicing
• Since 1995, we have been certified official HP Gold and Service Partners
• Installation of HP servers, storages, complex support of installed systems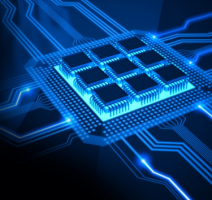 Montana Information Technology and Communication Inc.
1097, Külső Mester u. 21, Building 16, Budapest, Hungary
+36 1 327 9800 
+36 1 327 9801 
info@montana.hu