Last Update
June 21, 2023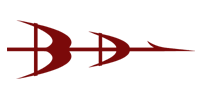 Categories
Bharat Dynamics Limited (BDL), a Government of India Enterprise under the administrative control of the Ministry of Defence (MoD), was established in 1970 to be a manufacturing base for guided weapon systems. Its coming into being reflects the visionary wisdom of the Nation to achieve self-reliance in the technological domain. Nurtured by a pool of talented engineers drawn from DRDO and aerospace industries, BDL began its journey by producing the 1st Generation Anti Tank Guided Missile the SS11B1. This product was a culmination of a Licence Agreement the Government of India entered into with Aerospatiale, French Republic. BDL has three manufacturing units, located at Kanchanbagh, Hyderabad, T.S., Bhanur, Medak district, T.S. and Visakhapatnam, A.P. Two New Units are planned at Ibrahimpatnam, Ranga Reddy district, T.S. and Amravathi, Maharashtra.
BDL's production divisions have been accreditated with ISO 9001:2008 certification in appreciation of its commitment to Quality Management System (QMS) practices, which are of international class. All the three units of BDL viz., Kanchanbagh (Hyderabad district), Bhanur (Medak district) and Visakhapatnam (Visakhapatnam district), have been accreditated with ISO 14001:2004 certification in appreciation of its Environmental Management System (EMS) practices.
On successful completion of the SS11B1 project, BDL embarked on production of 2nd generation ATGMs - the French Milan-2 and Russian Konkurs. These projects were taken up for licence production with technical collaboration from M/s. Euromissile, French Republic and M/s. KBP, Tula, Russia. These products covered a broad spectrum of the requirements of the Indian Army's infantry and mechanized forces. The productionisation process at BDL with a phase-wise transfer of technology laid emphasis on indigenization, which enabled its engineers to gain deep insight into the system engineering and design concept of ATGMs. In this process, BDL also interacted with numerous Indian industrial partners to develop and nurture them as reliable supply change elements.
The lead taken by the Nation to develop indigenous, sophisticated and contemporary missiles through the Integrated Guided Missile Development Programme (IGMDP) gave BDL an opportunity - to be closely involved with the programme wherein it was identified as the Prime Production Agency (PPA). This opened up a plethora of opportunities to assimilate advanced manufacturing and programme management technologies and skills. Responding to the Concurrent Engineering approaches adopted by DRDO in IGMDP, BDL was seen as a reliable and trustworthy ally -- this culminated in the induction of India's first state-of-the-art, indigenous Surface-to-Surface Missile "PRITHVI". BDL has since delivered Prithvi to the three Services as per requirements.
In its quest to enhance its fulfillment of the defence needs of the Indian Armed Forces, BDL has forayed into the field of Underwater weapon systems, Air-to-air missiles and associated equipment with technology support from DRDO and other global leaders in this domain. Thus, BDL is poised to cater to similar requirements of the Indian Armed Forces, in the years to come.
BDL has been identified as the Prime Production Agency (PPA) for the manufacturing and supplying of the sophisticated Akash SAM with Technology and Design from DRDO under the umbrella of IGMDP activities. As a Production Agency (PA), BDL has proved its mettle in the delivery of high-quality and high-reliability missiles to the Indian Air Force. This has catapulted BDL to the challenging position of Lead Integrator (LI) of the Akash Weapon System (AWS), which constitutes not only the missiles but also the other equipments like Radars, Ground Support Equipment/Systems, Vehicles etc. taken as a whole. BDL has bagged a huge order from the Indian Army in its role as a Lead Integrator of the AWS. BDL is fully geared up to meet its commitments to the Indian Army.
While fulfilling its role as a production agency, the domain knowledge gained has been fully exploited by the Design & Engineering Division of BDL to develop value added items for its customers. A few of the products realized are:
Fagot Launcher Adapted for Milan Equipment (FLAME) – An indigenous launcher for Milan ATGM - PRIDE OF INDIA.

Field Level Test Equipment.

Test Equipment for Konkurs Missile.

Test Equipment for Konkurs Missile Launcher.

Counter Measure Dispensing System (CMDS) etc.
The manufacturing and testing facilities established at BDL are modern and tuned to cater to the stringent qualitative requirements of guided weapon systems. Special process facilities such as CNC Flow Forming, Electron Beam Welding, Robotic Welding etc. have been set up to ensure reliable inputs. Environmental test facilities such as Walk-in Test Chambers etc., are utilized to test the products simulating the rigorous environmental conditions as encountered by the weapon system in its actual operating environment.
BDL has been consistently incurring profits and has been categorised as a Mini Ratna - Category-I Company among PSUs by the Government of India. Showing steady progress in its operations over the years, BDL has achieved a record sales turnover of Rs. 1,780Cr. in 2013-14. BDL has an impressive order book position worth over Rs. 18,000Cr., --this could be achieved due to its professional competence in manufacturing products and providing services, which are comparable with International Quality System Standards. As a responsible and committed DPSU, BDL has been consistently paying dividend to the Government of India, with a record dividend paid during the last financial year.
Keeping pace with the modernization of the Indian Armed Forces, BDL is poised to enter new avenues of manufacturing, covering a wide range of weapon systems such as: Surface to Air Missiles, Air Defence Systems, Heavy Weight Torpedoes, Air to Air Missiles etc., making it a world class defence equipment manufacturer. BDL has been nominated as the Nodal Agency for undertaking the Refurbishment of vintage missiles, which is one more feather in its cap. BDL has already delivered some refurbished missiles to the Armed Forces, adding muscle to the Nation's defence preparedness.
VISION
The Company's vision is to be a world-class enterprise producing international standard quality products for the Defence industry.
MISSION
The Company's mission is to establish itself as a leading manufacturer in the aerospace & underwater weapons industry and emerge as a world class sophisticated, State-of-the-art, global enterprise, providing solutions to the security system needs of the country.
Bharat Dynamics Ltd. - BDL
Hyderabad (Dist.), Telangana (State), 500058, Kanchanbagh, India
+91 040 2458 7466, +91 040 2458 7777
+91 040 2434 0464