Last Update
August 31, 2018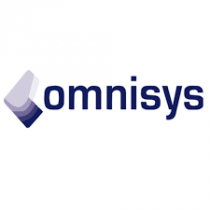 Categories
Counter-measures, Electronic Warfare and Decoys
IT, Computing and Software
Radar, Sonar, Navigation, Targeting, Surveillance
Training & Simulation
Omnisys Engenharia, is a Brazilian private company that supplies high technology solutions with outstanding performance in engineering systems, from product development to production and site installation for civil, military and space applications.
Omnisys owns human resources and technical team with accumulated specific experience in the following areas:
Development and Maintenance of systems and Equipments of air traffic control, Electronic warfare, Tracking radars and Space

Installation, Integration, Tests and Maintenance of air traffic control radars, Weather Radars, Electronic Counter-Measure (ECM) and Electronic Support Measure Warfare (ESM) equipments

Project and Development of electronic boards and Modules (Microwaves, RF, Digital and Linear)

Electrical, Mechanical and Thermal Design

Product Engineering

Software Development
Certificates
Association to:
ABIMDE (Brazilian Defense Industries Association)

AIAB (Brazilian Airspace Industries Association)
Partnership and Cooperation with local universities and research institutes, like UNICAMP, USP, IPT, ITA, CTA, and IPqM.
Quality Assurance of engineering technical services and manufacturing by means of development methodology and work procedures based on international military (MIL) and space (NASA/ESA) standards.
ISO 9001:2000 - At final preparation phase for inspection toward the Certification.
Contact info #1
RUA LOURDES, 560, 09571-470 – SAO CAETANO DO SUL / SP, Brazil
Contact info #2
alexandra.burato@omnisys.com.br
RUA LOURDES, 560, 09571-470 – SAO CAETANO DO SUL / SP, Brazil
Contact info #3
RUA LOURDES, 560, 09571-470 – SAO CAETANO DO SUL / SP, Brazil
AIR TRAFFIC CONTROL, ELECTRONIC WARFARE, LAUNCH CENTERS SERVICES
Air Traffic Control Services
Installation, integration, and site acceptance tests of Air Traffic Control Radars.
Primary Radars (S-Band and L-Band) and Secondary Radars upgrade and maintenance
Electronic Warfare Services
Installation, integration and site acceptance tests of Navy Electronic Warfare equipments.
Preventive and corrective maintenance of Electronic Warfare equipments.
Launch Centers Services
Upgrade and maintenance of Telemetry Station and Tracking Radars used in Brazilian Launch Centers.
AIR TRAFFIC CONTROL
L-Band and S-Band Low Noise Amplifiers, Digital Control Attenuators, High Power Attenuators and Directional couplers and Limiters
Digital Radar Processor and Digital Interface Splitter
Site Monitor for Secondary Radar calibration
Radar Signal Splitter
Radar Video Console (raw and synthetic)
Solid State Pulse Modulator for L-Band Radars
L-Band Air Traffic Control Radars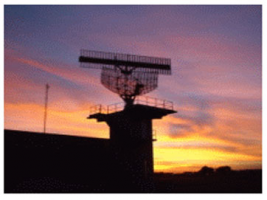 DEFENCE, WEATHER & SPACE PRODUCTS
Defence Products
Electronic counter-measure (ECM) and electronic support measure warfare (ESM) equipments for the warships of the Brazilian Navy.
Helm Control System for the Brazilian Navy warships.
Weather Products
Weather Radar Simulator and Processor.
S-Band Doppler Weather Radar.
Space Products
S-Band Telemetry Transmitter
DCS – Data Collection Subsystem
AOCS – Attitude and Orbit Control System
OBDH – On Board Data Handling
MWT – X-Band Digital Images Transmitter
Launch Centers Products
C-Band Voltage controlled Oscillator, C-Band Receptor, C-Band Transmitter, Console and Digital Telemetry Processor for Tracking Radar
S-Band Antenna positioning command for Telemetry Station
S-Band Telemetry Station
Optical Tracking System
Electromagnetic Spectrum Surveillance System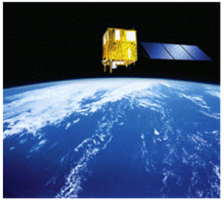 TRAINING
Among the areas of knowledge Omnisys can highlight the following:
Radar Systems
Telecommunication Systems
Electronic Digital
Telemetry System
Pulse Modulators
Power Electronics
RF circuits
Servo Systems
Radar Processing and
Display Control System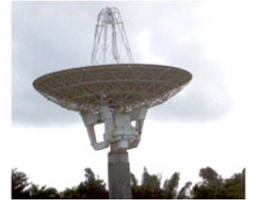 CUSTOMERS
DECEA Departamento de Controle do Espaco Aereo
PAME Parque de Material de Eletronica da Aeronautica
CISCEA Comissao de Implantacao do Sistema de Controle do Espaco Aereo
SRPV Servico Regional de Protecao ao Voo
1o GCC 1o Grupo de Comunicacoes e Controle
IPqM Instituto de Pesquisas da Marinha
CLA Centro de Lancamento de Alcantara
CLBI Centro de Lançamento da Barreira do Inferno
ATECH Fundacao Aplicacoes de Tecnologias Criticas
INPE Instituto Nacional de Pesquisas Espaciais
CTA/IAE Centro tecnico Aeroespacial/ Instituto de Aeronautica e Espaco
INFRAERO Infra-estrutura Aeroportuaria
INTERNATIONAL CUSTOMERS
AmazonTech
THALES ATM Air Traffic Management
TRS Thales Raytheon Systems
Omnisys Engenharia Ltda.
Rua Prof. Rubião Meira, 50, Bairro Planalto, Sao Caetano Do Campo, Brazil
+55 11 3303-1200
+55 11 3303-1239
comercial@omnisys.com.br