Last Update
August 31, 2018
Categories
Engines, Propulsion, Power Generation
Mechanical, Electro-mechanical, Hydraulic and Pneumatic components
Metal Processing, Parts & Components
Services (R&D, training, engineering, consultancy, …)
Fibraforte Engenharia Industria e Comercio LTDA.'s, activities are related to the airspace segment of Mechanical and Propulsion sytems, structure and mechanical systems for satellites, propulsion system for satellite control and launchers, support mechanical equipment for integrated assembly and satellite tests. FIBRAFORTE activities encompass all phases of development from the beginning up to the certification of systems.
Aeronautical Segment - Structures and Mechanical Systems for aircraft, project, manufacturing and certification of manufacturing tooling and support equipment.
Other segments include improvement on structures and automotive mechanical systems and industrial equipment, projects, manufacturing and test of equipment with special requirements and complex steel structures.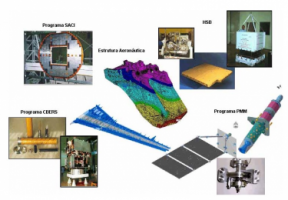 Fibraforte Engenharia Industria e Comercio Ltda.
Condominio Ind. Eldorado - Rua Jose Sierra, n 121, CEP:12238-571, Sao Jose dos Campos Sp, Brazil
+55 (012) 3937 1416
fibraforte@fibraforte.com.br