Last Update
September 14, 2018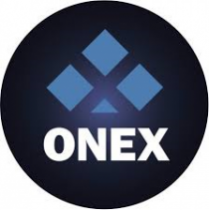 Categories
Ballistic Protection
C4I, Communication Systems
Military, Tactical, Logistic Support Vehicles & related equipment
Textile, Individual Equipment, Clothing
ONEX S.A., is a leading high-tech enterprise solutions provider for companies in the public and private sector, internationally. ONEX's eagerness to provide tailor made solutions to its customers so as to optimize its productivity and business value has been driving force for development, expansion and innovation. ONEX is a leading Aviation Industry partner with global collaborations offering Assembly/Construction/Aerostructure services, as well as MRO (maintenance, repair, and overhaul) and Aviation Logistics. Its integrated solutions are the outcome of High Technological achievements, designed with all the top notch features of custom designed business intelligence tools.
From its foundation, ONEX successfully undertakes complex, challenging projects in Greece as well as abroad focusing on customers' requirements in light of differentiation and business excellence. Its qualified experts in combination with its global esteemed network of collaborators and loyal clientele have resulted in exponential growth.
The company offers a substantial and diverse portfolio of innovative and tailor-made solutions in the following fields:
Aviation Industry and Defense,

Nanotechnology & Advanced Material Technology,

ICT,

Security (Civil Protection & Crisis Management),

Public and Administration (Business Services).

Onex S.A.
87, Konstantinou Palaiologou Street, Chalandri, 15232, Athens, Greece
+30 210 608 3465, +30 210 608 5648
+30 210 431 0875