Last Update
August 31, 2018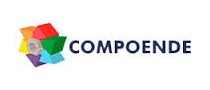 Categories
Aircraft, Helicopter, UAV, Spacecraft & related equipment
COMPOENDE AERONAUTICA LTDA., since 1987 in the Aeronautical Market, has been Latin America's leader in performing Nondestructive Testing - NDT. The company has inspected hundreds of small, mid-size and large, fixed and rotating wing aircrafts in Brazil and abroad, in its facilities and inside the maintenance hangars. Compoende offers safety through its Quality Policy, which is based on five major points:
Competence
Compoende follows an optimized time, according to international aviation standards, so that your aircraft is quickly available.
Our company performs NDT on parts, assemblies, engines, and airframes of several manufacturers around the world.
Manufacturers: Airbus, ATR, Agusta, Bell, Boeing, Cessna/Citation, Embraer, Eurocopter, Learjet, Pratt&Whitney, Raytheon (Beechcraft/Hawker), Sikorsky, etc.
Reliability
NDT experts, level II and III are trained and qualified by the Aerospace Technical Center (CTA/IFI), according to NAS 410 and ANSI/ASNT CP189.
All of NDT equipment (X-Ray, Ultrasonic, Eddy Current, Dye Penetrant, Fluorescent Magnetic Particle, Boroscope), probes and standards specified by the aircraft manufacturers are calibrated periodically.
Every step during an inspection is strictly controlled. In order to ensure a good traceability, the results for each stage of an inspection are recorded.
Quality
Compoende is certified and audited by renowned agencies from Brazil and abroad.
Experience
Performing NDT since 1987, with hundreds of customers all over Latin America.
Compromise
Always focused on safety.
Compoende alerts its customers to required and repetitive inspections according to the aircraft's maintenance manual, new "Airworthiness Directives" (ADs) and "Service Bulletins" (SBs), and revisions on structural inspection manuals.
Customers can also contact the technical support to clarify any issue related to NDT inspection.
Compoende started its activities focused on the aeronautic/aerospace field, however several companies working on other fields began hiring our services. It was due to the experience accumulated and technology employed to detect and evaluate discontinuities that are difficult of access or on especial materials such as Inconel, Monel and Composites (Carbon Fiber, Kevlar, Boron, Silicon, Glass and Glare), applied to advanced structures.
Compoende extended its activities in 2004 to the aeronautical parts manufacturing, automotive and petrol industry, with great results and benefits to its customers.
UHTA - High Technology Aeronautics
In 2001, Compoende joined a group of companies to establish the Consortium HTA. Today, HTA is formed by an association of 11 Brazilian companies on an exportation basis providing manufacturing, NDT, Composite parts and assembling, project and engineering.
With APEX (Trade and Investment Promotion Agency) support, the Consortium has been to several International Aerospace Exhibition Fairs, which made possible for us to demonstrate our products and services all over the world. As a result of this effort HTA and Pratt & Whitney have signed a 10-year-LTA (Long Term Agreement) concerning the supplying of parts for P&W turbines assembled in Canada. In 2005, HTA and EADS/CASA also signed a 10-year-LTA for the supplying of parts. Many worldwide known companies have contacted HTA on new contracts for the supplying of parts and aeronautic/aerospace structures.
Compoende participates in this Consortium performing NDT, however upcoming projects include Surface Treatment, Paint, Metallografy and Heat Treatment. The objective is to build a Center of Especial Processes in a 30,000 square meters (322,917 square feet) area located in Taubate - Sao Paulo to attend these projects.
Contact info #1
compoende@compoende.com.br
Av. dos Ipes, 391 - Flor do Vale, Tremembe - Sao Paulo, CEP 12120-000, Brazil
Contact info #2
comercial@compoende.com.br
Av. dos Ipes, 391 - Flor do Vale, Tremembe - Sao Paulo, CEP 12120-000, Brazil
Main Services
Compoende inspects parts, assemblies and engines of any fixed or rotating wing aircrafts, always according to international standards.
The company performs NDT in its labs, strategically located – Tremembe (on Rio de Janeiro-Sao Paulo route), Belo Horizonte (Pampulha Airport) and Goiania (Santa Genoveva Airport) – and inside the maintenance hangars in Brazil and abroad.
The NDT equipment, instruments, standards and probes the company uses are those recommended by the manufacturers and calibrated according to international standards. The company's mobile laboratory is ready to perform NDT inside the airports and maintenance hangars.
APPLIED RESEARCH
The company's personnel is trained and prepared to research, develop and apply practical solutions for NDT.
CONSULTING
Compoende also offers specialized consulting through experienced and capable engineers and NDT experts in order to provide solutions on many aspects:
Technical specification of several equipments,

Various Tests.

Acceptance/Rejection criteria.

Testing Procedures.

Implementation of laboratories.

Technical Standardization.

Audit.

Qualification of suppliers.

NDT inspectors training.

Supply of level III as Lab responsible.
Compoende inspects aircrafts of several manufacturers:
KingAir (Beechcraft/Raytheon),

Caraja (Embraer/Neiva),

Hawker (Raytheon),

Bell (Bell Helicopter),

Cessna/Citation (Cessna),

Sikorsky 76/61 (Sikorsky),

Cessna (Cessna),

Esquilo/Pantera (Eurocopter),

Falcon (Dassault/Bréguet),

Agusta (Agusta),

Learjet (Learjet),

ATR (ATR),

Westwind (IAI),

Boeing (707/727/737/747),

Bandeirante/Brasilia (Embraer),

Airbus 319/320 (Airbus).
Compoende Aeronautica Ltda.
Av. dos Ipes, 391 Flor do Vale, CEP 12120 000, Tremembe Sao Paulo, Brazil
+55 12 3672 1911