Last Update
August 31, 2018

Categories
Aircraft, Helicopter, UAV, Spacecraft & related equipment
SERCO ENGINEERING, has been operating since 1995 as a technical multi-service company. As a cooperative its existence and quality is a result of work and qualification of its associates. Its highly skilled team offering services of best quality has made SERCO a renowned company in the aeronautics field. In addition has gained other markets to supply the demands from other segments such as composite materials, industry assembling and maintenance, computering and e-learning.
For this purpose (4) sectors have been created namely:
SERCO Aerospace, SERCO Composites, SERCO Industry Assembling and TI SERCO.
SERCO Main Office and Manufacturing Units are located strategically in Sao Jose dos Campos. The city is known as a technological center for its huge industrial area and concentrates the top scientific institutes of the country.
SERCO holds branch offices in Vitoria - Spain (SERCO Eurobras) and in Toulouse - France (BreService), intended to serve the European Market. In the coming months it is expanding towards the Middle-Eastern Market for the promising opportunities in that site.
Committed to the goals of the client, SERCO has a reliable structure to assure excellence of performing its activities and products manufacturing.
Thorough structure to support your company.
Serco can offer you the following advantages:
QUICK RESPONSE
SERCO excellent staff can offer you not only the best proposal but also a nimble service.
FLEXIBILITY
SERCO has in its board a great deal of skilled workers for different service segments, therefore it can meet the clients requirements whatsoever.
EXPERIENCE
Due to a large national and abroad experience SERCO is aware of the needs to keep its associates update through courses and training.
COMMITMENT
SERCO quality based activities motivate its associates to be committed to the clients goals aiming the very best results.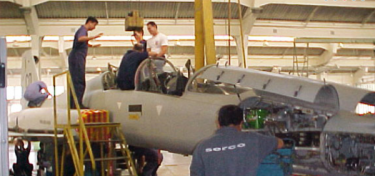 Contact info #1
Product Manager / Vice President of Administration Council
Rua 21 de Abril, 1100 - Eugenio de Melo - Sao Jose dos Campos, Sao Paulo - CEP: 12.247.100, Brazil
Contact info #2
claudiocorrea@serco.com.br
Rua 21 de Abril, 1100 - Eugenio de Melo - Sao Jose dos Campos, Sao Paulo - CEP: 12.247.100, Brazil
Contact info #3
Rua 21 de Abril, 1100 - Eugenio de Melo - Sao Jose dos Campos, Sao Paulo - CEP: 12.247.100, Brazil
SERVICES
Services at industrial and commercial establishments.
The industrial facilities sector operates in the following segments:
Construction & Jobs
• Design
• Accomplishment
• Surveying
House/Industry Buildings Maintenance
• Implementation and operation of Predictive, Preventive and Corrective programs in accordance with ISO and QS quality requirements
• Machines and Equipments Maintenance
Middle-Sized Boilers Operations
• Piping
• Metallic Structure
• Manufacturing and Assembling of Mechanical Systems and Jigs
SERCO T.I
The Technology and Information Center supports Industry and Trade sectors in the following areas:
DOCUMENTS ELECTRONIC MANAGEMENT
• Consulting for achieving results in Engineering and Business Technical Documentation Management.
SERVICES
• Documents Microfilming
• Digital Recording of documents and 16mm microfilm
• Indexing
GLOBAL DOC
A software that offers prompt integrated results in documentation management with control and reliability.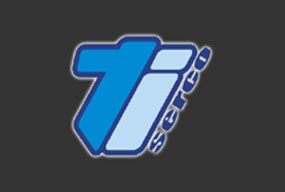 SERCO AEROSPACE
Products and services in civil and defense aerospace areas provided by highly skilled professionals at EMBRAER and Military aircraft NORTHROP F5, LOCKHEED C-130, among others.
Aircraft Manufacturing Support
Production:
• Mechanical and electronics systems, Structure Assembling Service Team
• Sealing and Painting Services Team
• Assembling and Manufacturing Inspection Service Team
Development & Designs
• Production Manufacturing/Assembling
Control Specialized Team
• Product and Tooling Design Team
Support to Aircraft Maintenance, Repairs and Overhaul
• Teams for aircraft checkouts and inspections- Airframe, Powerplant and Avionics
• Structure Modifications and Repairs Team
• Aircraft disassembly, Revitalization and Restoration Team
Engineering & Consultancy
• Nationalization of parts and components
• Development of prototypes
• Parts and mechanical sets manufacturing
• Strategic and armament materials selection and application
• Consultancy on flight-tests with specialized engineers and test pilots upon request.
SERCO COMPOSITES
Serco develops and manufactures made-to-order parts of composite materials and reinforced plastic material for aeronautic, railway, naval, leisure/sports and industrial areas.
SERVICES & PRODUCTS
AVIATION
• Furniture: Consoles, Wardrobes, Racks and other pieces of Furniture
• Aircraft floors
• Inner panel
AUTOMOTIVE/RAILWAY
• Restrooms
• Consoles
• Stairs
• Baggage compartment
• Partitions and ceilings
• Ducts and pipes
NAVAL/LEISURE & SPORTS
• Painting maintenance and repairs
• Consoles and furniture manufacturing
INDUSTRIAL
• Modeling
• Made-to-order hand lay – up of fiberglass parts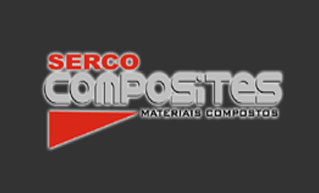 CLIENTS
Manufacturing
EMBRAER
GAMESA AERONAUTICA
SONACA
LATECOERE
HAMILTON SUNDSTRAND
Maintenance
Brazilian Air Force [PAMA SP, PAMA GL, CAB SP & CTA]
PENAUILLE ATIS AVIATION [France]
WARREN [Marsh Aviation-USA]
MUSAL Museo Aeroespacial
TAM
VARIG
VASP
OTHER CLIENTS
INPE
GENERAL MOTORS
ELEB
INSS
COGNIS [Henkel]
SAO JOSE DOS CAMPOS
JACAREI City Halls
Serco Engenharia (Serco Engineering)
Rua 21 de Abril, 1100 Eugenio de Melo Sao Jose dos Campos, CEP: 12.247.100, Sao Paulo, Brazil
+55 12 3908 6710 
+55 12 3908 6700