Categories
C4I, Communication Systems
Electrical, Electronics & Electro-optics
IT, Computing and Software
Radar, Sonar, Navigation, Targeting, Surveillance
Services (R&D, training, engineering, consultancy, …)
INOV, was founded in the course of a broad strategic restructuring started by INESC in 1998, which aimed to create new entities specialising in different areas of activity in order to be capable to respond in a more consistent way to current challenges of the market.
During this process, INOV concentrated in its structure a significant share of the Electronics and Telecommunications Strategic Area of activity of INESC in Lisbon, inheriting wide recognition by the Business World of the technological merits of its remarkably professional environment due to evidently successful results in the technology transfer servicing for existing or emerging companies.
In this context, INOV positions itself in the market as the biggest national technological infrastructure in the field of the Information Technology, Electronics and Communications, as a successor of great assets arisen from extensive knowledge and experience implicitly provided by the maternal environment INESC. INOV officially started its activities on January 1, 2001, as a private nonprofit association.
INOV provides an agile and flexible organisation, oriented to creating technological skills and establishing cooperation links with various economic entities (universities, industries, companies and Telecommunications Operators). For this purpose INOV intends to act as an intermediary between the University and the Industry, basing on the dedicated cooperation with the University in order to provide sustained, consistent and innovative solutions addressing the problems and challenges faced by its Partners.
As a technology-oriented partner, INOV has the vocation of assisting companies in the search for new business opportunities through the development of high-added-value, innovative technology solutions, crucial for implementation of comparative advantages that help to achieve high levels of competitiveness and, in this context, to participate actively in the socio-economic development of the Nation.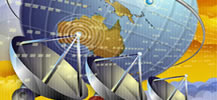 INOV INESC Inovacao
Rua Alves Redol 9, Lisbon, Portugal
+351 213 100 450
+351 213 100 445
inov@inov.pt