Last Update
March 2, 2021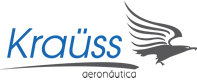 Categories
Aircraft, Helicopter, UAV, Spacecraft & related equipment
KRAUSS AERONAUTICA, is a Brazilian dynamic company that operates in the area of Experimental and Civil/Executve/Military Aircraft. The objective of Krauss Aeronautica is to manufacture aircrafts and parts for civil and military industry, both for national and international markets, and the provision of services by means of national and/or international industrial cooperation and/or partnerships with aircraft manufacturers and universities.
KRAÜSS AERONAUTICA, is committed to make aircraft and parts at low costs and with the high reliability, in order to meet the most varied needs in the aeronautical areas and services. The company's mission is to seek excellence in the aeronautical market. The company is deeply committed to meeting the needs of its customers and constantly focus on customer satisfaction.
KRAÜSS AERONAUTICA is aiming to provide security and comfort in order to contribute to the development of the whole society, employees, partners, services and aeronautical business in Brazil.
One of the main advantages of the company is the fact that the company's aircrafts are designed by operators for operators. Because of that fact the needs of the future operators are fully covered.
Additionally, special focus on security and comfort of crew via positive pressure cockpit, fine visibility and anti-fire devices installation is given.
MAIN PRODUCTS & SERVICES
• Structures
• Assembly
• Consulting
• Documentation
• Engine Systems and Equipment
• Ground Support Equipment
• Maintenance, Repair and Overhaul
• Mechanical Hardware
• Raw Material Supplies
• Research and Development
• Original Equipment Manufacturer
• Stamping
• Technical Support
• Training
• Tooling
• Miscellaneous/Others
INDUSTRIES THAT APPLIED
• Aerial/UAV
• Militar Defense
• Maintenance, product support and spares, transport
• Services
Contact info #1
contato@kraussaero.com.br
Rua Prefeito Oscar Ferreira Prado, 82A - BR 491, Paraguaçu, ZIP Code 37.120-000 - MG - Brazil
Krauss Aeronautica Industria e Comercio de Aeronaves Ltda.
Rua Prefeito Oscar Ferreira Prado, 82A-BR 491, ZIP Code 37.120-000, MG, Paraguacu, Brazil
+55 35 99850 2954
contato@kraussaero.com.br