Last Update
September 14, 2018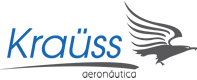 Categories
Aircraft, Helicopter, UAV, Spacecraft & related equipment
KRAUSS AERONAUTICA, is a Brazilian dynamic company that operates in the area of agricultural aviation. The objective of Krauss Aeronautica is to manufacture aircrafts and parts for air/agricultural industry, both for national and international markets, and the provision of services by means of national and/or international industrial cooperation and/or partnerships with aircraft manufacturers and universities.
Krauss Aeronautica, is committed to make aircraft and parts at low costs and with the high reliability, in order to meet the most varied needs in the agriculture and services. The company's mission is to seek excellence in the agricultural market. The company is deeply committed to meeting the needs of its customers and constantly focus on customer satisfaction.
Krauss Aeronautica is aiming to provide security and comfort in order to contribute to the development of the whole society, employees, partners, services and agricultural business in Brazil. One of the main advantages of the company is the fact that the company's aircrafts are designed by operators for operators. Because of that fact the needs of the future operators are fully covered. Additionally, special focus on security and comfort of pilot via positive pressure cockpit, fine visibility and anti-fire devices installation is given.
Contact info #1
+55 35 3261 1884 Mobile: +55 35 9166 2954
contato@kraussaero.com.br
AV. MINISTRO ALFREDO VALADAO, 37 - CENTRO, CAMPANHA - MINAS GERAIS - BRAZIL, ZIP 37.400-000
GENERAL MAINTENANCE OF AIRCRAFT UNTIL 5700 KG
General Maintenance of Aircraft until 5700 Kg - scheduled and non scheduled inspections, repairs on the followings sytesms: fuselage, wings, engines, proppelers, electrical systems, landing gear, paint, avionics, furnishings, fuel systesms, etc.
TRAININGS AT SEVERAL BASIC AERONAUTICAL SUBJECTS
Trainings at several basic aeronautical subjects as:
Electrical Bounding Jump;
Electrostatic Discharges (ESD);
Aeronautics Concepts - Basic Introduction;
Low Speed Aerodynamics Concepts;
Flight Dinamics;
Atmosphere Issues (dynamic of the low troposphere, extratosphere, etc.)
Atmospheric Electric Field;
Lighting Strike and Aicraft Interactions;
Engines Concepts - Conventional Engines, Turbo-Props and Jets.
AGRICULTURAL AIRCRAFT KA-01
One of the most important products of the company is the Agricultural Aircraft KA-01. The aforementioned aircraft is build in metallic, with wings of aluminum and fuselage in carbon steel 4130 with coating in aluminum panels of easy removal.
Some specifications:
Single seat, version Standard and double seat in tandem, optional
Interchangeable rudder and fin
Interchangeable Ailerons and Flaps
Use of Fixed slat to improve lift at low speed
Cockpit in positive pressure, fine visibility at all sides
Cockpit door access opens upwards
Fire emergency devices
EXPERIMENTAL AIRCRAFT CONSTRUCTION
General experimental aircraft construction – wood, still, composite material, etc. for light sport aircraft market.
RESEARCH & DEVELOPMENT
LWSAS – Lightning Warning and Strike Avoidance System (Patent Required)
Generation of Vortex Ring in Fluids Conductors by Magnetohydrodynamics Induction. Induction of conductive fluids without moving parts. This principle can be used on ships (sea water) and at the atmosphere in plasmas ambient - high speed space / aeronautical devices. Lightning strike protection system for aircraft in flight before lightning strike event, with aural and visual warnings to the crew.
UAV - Unmanned aerial vehicle - under development.
Krauss Aeronautica Industria e Comercio de Aeronaves Ltda.
Avenida Deputado Renato Azeredo, 3755, MG, CEP: 37410-000, Três Corações , Brazil
+55 35 3235-1486 / +55 35 9 9850-2954 / +55 35 9 9922-1397 / +55 35 9 9253-1397 / +55 35 9 8839-5873
contato@kraussaero.com.br