Last Update
August 31, 2018
Categories
Infrastructure, Construction & Civil Engineering
Maintenance Repair Overhaul and Logistics Support
Services (R&D, training, engineering, consultancy, …)
BRAZIL ISQ, is a Brazilian company, able to provide technological services. Founded in 1999, today is a benchmark for companies of Engineering Inspection in Brazil. Built from the ISQ Portugal, institution of recognized competence on international level, is characterized by the ability to innovate and generate added value to its customers and partners. Their increasing autonomy enabled the company to develop in new areas and thus to have a bid today in the Brazilian market.
ISQ Brazil is accredited ISO 9001:2008, which expresses the consistency of processes and quality of services offered to customers.
BUSINESS
Productivity, availability and integrity of industrial equipment.
MISSION
Provide solutions and improvements in industrial engineering and inspection, through innovative technologies.
VISION
Being among the largest and best companies in Surveying Engineering in Brazil.
MARKETS
Steel Industry

Oil Industry

Mining Industry

Pulp and paper industry

Chemical and petrochemical industry

Assembly / Construction of infrastructure (pipelines and pipelines)

Equipment manufacturing industries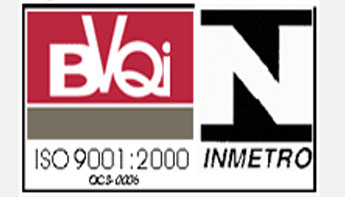 Contact info #1
gmpimentel@isqbrasil.com.br
Alameda do Inga 840, sl. 910, Quarter Vale do Sereno, CEP 34000-000, Nova LimaMinas Gerais, Brazil
Contact info #2
wanderson@isqbrasil.com.br
Alameda do Inga 840, sl. 910, Quarter Vale do Sereno, CEP 34000-000, Nova LimaMinas Gerais, Brazil
SERVICES
ISQ provides in Brasil the following Services:
Engineering
Construction
Inspection and Testing
Engineering
Structural Integrity Assessment / Life Assessment
Design Review (Structural, Piping, etc.)
- Pressure Equipment Calculation (Ex. ASME VIII)
- Tension Analysis (Finite Elements Analysis)
Failure Analysis (API 579 FFS)
Experimental Stress Analysis
Consulting Services on Materials and Welding Technology
Legal Inspection and Assessment (NR - 13)
Risk Based Inspection – RBI
Audits and Examinations
Health Safety and Environment - HSE
- Brazilian HSE Technical Requirements
- Quantitative Risk Analysis
- HAZOP and HAZID
Construction
Review of contractors:
- HSE and Quality Plans and Associated Procedures
- Mechanical Completion and Commissioning plans and Procedures to ensure they meet client and regulatory requirements.
Site monitoring of:
- HSE Inspections
- Construction Quality
- Mechanical Completion, Commissioning
- Documentation for Operation
Inspection and Testing
Welding Inspection

Non Destructive Testing such as
- Ultrasonics:
1. B - C - T Scan
2. TOFD (Time-of-flight diffraction)
3. Phased Array AUT
4. IRIS inspection system
- Radiography
1. Conventional
2. Digital
- Industrial Endoscopy
- Induced Currents
- Guided Waves
CLIENTS PER INDUSTRY
STEEL INDUSTRY
CST
ACOMINAS
BELGOMINEIRA
V&M
USIMINAS
ACESITA
CHEMICAL & PETROCHEMICAL
POLITENO
DOW QUIMICA
UNILEVER
BAYER
METANOR
TRIKEN
MINING
OIL INDUSTRY
MAINTENANCE / ASSEMBLY
TECNOFINK
IMETAME
ULTRATEC
MANUFACTURE
ENERGY / UTILITIES
CEMIG
CEG DISTRIBUIDORA
GAS BRASILIANO

ISQ Brasil - Instituto de Soldadura e Qualidade Ltda.
Rua do Campo, 80 - Vila da Serra - Nova Lima / MG CEP: 34006-062, Minas Gerais, Brazil
+55 31 3263 3263
+55 31 3263 6364
isq@isqbrasil.com.br