Last Update
August 31, 2018
Categories
Maintenance Repair Overhaul and Logistics Support
Other Aerospace, Defence and High Technology related companies
Services (R&D, training, engineering, consultancy, …)
Metal-Chek do Brasil, is a manufacturer of consumable for non destructive testing by the methods of Dye Penetrant and Magnetic Particles. The company supplies directly for customers in all brazilian territory, it has a wide net of representatives, distributors and dealers supported by a technical and commercial team specialized in offering the best solution for the customer's needs.
Since its beginning, Metal-Chek excels for the quality of its products and associated services. The company maintains wide storage of products for prompt delivery, in way to comply to all requests and orders efficiently.
Metal-Chek manufactures visible, fluorescent and high temperature dye penetrate Metal-Chek product, colored and fluorescent magnetic particles for dry and wet methods - Supermagna products, and, under license of Sherwin Inc. manufactures and distributes Dubl-Chek products in Brazil and Latin America.
Metal-Chek also sells the complete line of accessories for DP and MPI methods of, such as Yokes, Field Meters, Photometers, Test Bodies, UV lamps and others.
Some of Metal-Check's objectives are:
Keep the participation in various industrial sectors with sales profits, supply products with efficiency and effectiveness,

Adapt to new market expectations and customers' needs,

Improve the company management internally,

Take actions concerning its products,

Concern for the environment, ethics, society and actions that lead to better work methodology.
Metal-Check's Quality Management System is based on Certifications ISO 9001:2000, NBR 15100:2004 (Airspace) - Document to guarantee quality in projects, development, production, installations and joint services).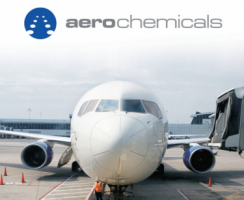 Contact info #1
Aerospace Division Supervisor
Sao Paulo (Zona Leste e Centro), Regiao do ABCD, Guarulhos, Mogi das Cruzes, Braganca Pta., Vale do Paraiba e Baixada Santista, Brazil
Contact info #2
diretoria@metalchek.com.br
Sao Paulo (Zona Leste e Centro), Regiao do ABCD, Guarulhos, Mogi das Cruzes, Braganca Pta., Vale do Paraiba e Baixada Santista, Brazil
SERVICES
TESTS WITH PENETRATING LIQUIDS
Non-destructive Tests - performed on materials, finished or unfinished to check for flaws, discontinuity or defects. These tests are used in manufacturing process, construction, assembly, inspection, maintenance, largely applied to welding, cast, forged, laminated, plastics, and concrete in sectors such as oil, nuclear, airspace, metallurgy, railroads, naval, electro mechanic, automotive.
TESTS WITH MAGNETIC PARTICLES

Supermagna is a complete line of consumables for non-destructive tests, which detects extremely small material discontinuity. These particles are produced according to AMS 3040 and 3046 and are in compliance with PETROBRAS N 1598, ASTM and 1444, Code ASME Section V and ASME E 709.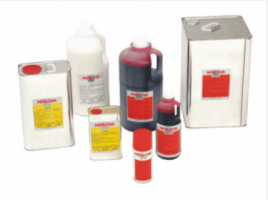 PRODUCTS
Metal-Chek has been producing the line of Dubl-Chek penetrating liquids and related products since 2003. Dubl-Chek products are approved by governments of the entire world, including USA, ASME, ASTM, QPL as well as airspace companies, civil and military ones.
Dubl-Chek are originally formulated by Sherwin Inc, the major producer of penetrating liquids and related products in the world. Metal-Chek produces Dubl-Chek under permission of Sherwin, being regarded as production plant of Sherwin in Brazil and mentioned in QPL – Qualified Product List).
METAL-CHEK do Brasil Industria e Comercio Ltda.
Rua das Indústrias,135,Bairro do Uberaba - Bragança Paulista, Sao Paulo, Brazil
+55 11 3515-5287
+55 11 3515-5287