Last Update
July 18, 2022
Categories
Maintenance Repair Overhaul and Logistics Support
Services (R&D, training, engineering, consultancy, …)
L D Aviation Prague, s.r.o., was originally created in 1994 by Letecké opravny Kbely-LOK (Aircraft Repair Works Kbely) [34%], the reputable U.S. firm Duncan Aviation, Inc. [61%], based in Lincoln, Nebraska, and Prague Aviation [5%] as a joint venture named LOK-Duncan Aviation, s.r.o.
The general aim of is to provide services to general aviation operators on the territory of the Czech and Slovak Republics. In October 2000, Prague Aviation took over the Duncan Aviation Share which resulted in the company name change to the current one. The present owners are LOM Praha s.p. [34%] and Czech Aviation Sales, a.s. [66%].
Currently, L D Aviation Prague, s.r.o. provides several services which include:
Aircraft Sales

Spare Part Sales

Consulting

Installations & Modifications

Maintenance

Repair & Overhaul
Contact info #1
Kbely Airport, Mladoboleslavska, PO Box 3, 197 21 Praha 9, Czech Republic
AIRCRAFT SALES
Aircraft sales and the related consulting services concerning the operational, technical and financial aspects of selling and buying represent the most important part of our activities.
L D Aviation Prague, s.r.o. represents Eurocopter and Schweizer Helicopters for the Czech and Slovak region.
We are offering a wide range of aircraft comprising of single and twin engine helicopters, commuter airplanes for 19, 33, and 50 passengers and a whole line-up of executive business aircraft.
From the single and twin engine piston aircraft, through the whole turboprop production line-up to luxury small and medium size jets - we can deliver.
We are able to arrange through our worldwide contacts for lease or sale of any type of pre-owned aircraft, including those of East European and Russian origin.
SPARE PART SALES
L D Aviation Prague, is a Eurocopter and Schweizer Helicopter Dealer and therefore we can provide you with spare parts and equipment for each helicopter produced by these manufacturers.
Thanks to our connection to the international aviation spare parts databases we can supply any spare part for any aircraft.
Additionally, we can also deliver a variety of equipment and products which include:
AEROSHELL Oils, Hydraulic Fluids & Greases

GOODYEAR Aircraft Tires & Tubes

Aerospace Safety & Survival Equipment from RFD Limited, Belfast and Beaufort, U.K.

Engines, avionics, equipment and construction material for ultralight aircraft

Chemicals & Lubricants for aircraft maintenance

Pilot Equipment & Ground Support Equipment

Ignition systems for turbine and piston engines of UNISON Industrie

Landing Systems (ILS, TILS) and Radar Surveillance Systems of IAI ELTA

NVG Cockpit Adaption and External Lighting of Aeromaoz
CONSULTING
If you are interested in any aviation related activities within the Czech Republic we can be your inside team. We have an experienced group of employees who have knowledge of the local environment, market and regulations.
We can advise on a number of topics ranging from which flight school will serve you best all the way to setting up operations within the country.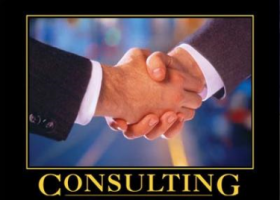 INSTALLATIONS & MODIFICATIONS
Below is a list of several services we provide:
Installation of new avionics systems
Technical documentation processing
Production of Instrument panels incl. installation according to the customer´s wish
MRO
MAINTENANCE REPAIR & OVERHAUL
Below is a list of several services we provide:
Avionics repair, maintenance and modification
Inspection of Pitot-static systems
Maintenance, check tests and repair of Aerospace Lifejackets and Liferafts
Periodical inspection of Bendix and Slick piston engines magnetos
L D Aviation Prague s.r.o.
Kbely Airport, Mladoboleslavska, PO Box 3, 197 21, 9 , Prague, Czechia
+420 286 857 740
+420 286 857 741
info@ldap.cz