Last Update
August 20, 2019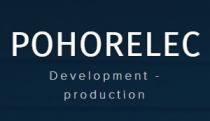 Categories
CBRN Equipment
Maintenance Repair Overhaul and Logistics Support
Metal Processing, Parts & Components
Services (R&D, training, engineering, consultancy, …)
POHORELEC s.r.o., was founded in 1990 and is located in the village Cepi in Pardubice Region, CZ. The company's objective is to provide services in the field of air-conditioning and to create a comfortable atmosphere in your personal or professional environment. The company provides complete consultation, system designs, production, delivery, installation, service and guarantees.
Industrial Air-conditioning

HITACHI Air-conditioning units

GUARD Filtering-Ventilation devices

CNC Perforation, CNC angling

We have fulfiled more than 7,600 orders in a wide range of facilities including banks, regional offices, hospitals, computer centers, power plants, coal-mines, industrial halls and restaurants throughout our republic, Germany, Russia, Poland and Slovakia. (see references)
Briefly from history:
1990 Established by Mr. Pohorelec Jan Sr.

1994 Construction of production facilities

1996 Renovation of office building

2000 Introduction of new press department

2003 ISO 9001:2000 implementation

2004 Established POHORELEC, limited trade company
Contact info #1
Cepi 100, 533 32 Pardubice, Czech Republic
Contact info #2
Cepi 100, 533 32 Pardubice, Czech Republic
Contact info #3
Cepi 100, 533 32 Pardubice, Czech Republic
Contact info #4
Cepi 100, 533 32 Pardubice, Czech Republic
AIR-CONDITIONING
System design - Delivery - Installation - Service- Guarantee
HITACHI
Air-conditoning from HITACHI uses the latest ideas and developments in technology to create a range of innovative products which provide more comfortable and more productive environments in which people can happily live and work.
HITACHI achieves all this while mantaining responsible concern for protecting the environmental quality of the planet Earth which is shared by all. Experts and users alike can always be assured that performance and costs are not the only parameters by which HITACHI products can be judged.

One of the largest companies in the world, with over 330,000 employees. HITACHI is a highly reliable concern with 90 years tradition.
HITACHI, which means a sunrise in Japanese, is constantly researching and developing frontiers of technology, ideas and innovations. As example are SCROLL and SEMI-hermetic SCREW compressors and water chillers.

Authorised distributors throughout Europe are the only companies able to deal in HITACHI product. These distributors contribute their own specialised technical support and practical assistance to provide individual system designs, commissioning and on-going after sales service and guarantees.
HITACHI air-conditioners are available in "cooling" or "heat-pump" versions.
HITACHI series includes:
COMFORT range
Output 1,5 kW - 8,5 kW
Single Split BIGFLOW
Twin Split DUALZONE
Triple Split TRIPLEZONE
Single Split SUMMIT (virtually silent operation)
Single Split Inverter PAM
Wall Mounted
2 Way Cassette
Floor Mounted
MULTIZONE 80H Inverter (virtually silent operation)
Wall Mounted
Floor standing
Above Ceiling
2 Way Cassette
UTOPIA SUPERCHARGE
Output 4 - 15,5 kW
4 Way Cassette
Above Ceiling
Ceiling Suspended
Wall Mounted
Twin 4 Way Cassette
Twin Above Ceiling
Twin Ceiling Suspended
UTOPIA BIG
Output 12,5 - 25 kW
Twin 4 Way Cassette
Twin Above Ceiling
Twin Ceiling Suspended
ECONO-FRESH
SET FREE FS2*FX
Output 2,2 - 14,8 kW
complex solution for administration buildings, apartment houses, hospitals, hotels, etc.
Benefits: central operation, independent operation of each indoor unit, fast installation, silent operation
In combination:
Above Ceiling
4 Way Cassette
2 Way Cassette
Ceiling Suspended
Wall Mounted
Floor Standing
Floor Standing (Concealed)
Outdoor Units
Heat Pump (2 pipe)
ARGO
Air-conditioning
Heat-pump
Radiator - heating
Dehumidifier
Ventilator + Filtration
All in ONE"
LG
Convenient for small-size rooms e.g. offices, storerooms, building cells, etc..
Steel frame secures construction resistance
4 Way Air Flow
Auto Restart Function
12 hours Timer
Remote or Manual Control
Cooling output from 2,05 kW to 6,3 kW
Heating output from 2,15 kw to 5,86 kW
Fast Installation
Favourable Price
Portable air-conditioners Nagano
Usage: recommended for small-size rooms such as households, offices, general practices, chalets, apartments, hotel rooms. Unsuitable for dusty spaces.
Operation: cooling * dehumidifying * ventilation * automatic
Environmental refrigerant R410A
Compact and handy operation
High efficiency
Quiet compressor
Auto swing operation
Nonstop Timer
If the water container is full, the A/C units stops automatically (the red light is on)
INDUSTRIAL AIR-CONDITIONING
POHORELEC, Ltd is highly experienced in air-conditioning system design (AUTO CAD), production, installation and service. Our services are tailored to meet each customer´s individual needs. These services include system design documentation and M&R. Each order is precisely adjusted and implemented by our experts.
We supply both our own products and those of other manufaturers including:
VENTILATION DEVICES

VENTILATORS - wall, duct, medium-pressure and high-pressure, roof, ceiling

AIR DIAPHRAGM

A/C COMPONENTS - cyclic, square

CONTROLERS, REGULATORS AND OPERATING DEVICES

AIR DUCTS - flexible piping, fittings, installation accessories, industrial ducts

DISTRIBUTION ELEMENTS - finishes, grills, anemostats, diffusors, eddy finishes, nozzles, disc valves, etc

GASTRONOMIC COVERING

OPERATING DEVICES

NBC FILTERING-VENTILATION DEVICE
Powerful filtration (0,0003 mm = 0,3µm)
NBC filter, HEPA filter: chemical, radioactive, bacteriological contamination (allergens, pollens, organic solvents, acid vapours and gases, alkaline vapours and gases, formaldehyde vapours, mercuric vapours, poisonous gases).
Resistant version
Usage: civil defence shelters, containers, field hospitals, vehicles, (REFER TO DATA)
Civil version
Usage: civil defence shelters, health service - operation rooms, laboratories, ICU (intensive care units), ambulance cars, embassies, sanatoriums, schools, public houses, apartment blocks and family houses, hotels..(REFER TO DATA)
Transport version
Usage: van vehicles, ambulance cars, ICU, bio-boxes, shelters, tents, mobile labs, containers, ships, fire cars, etc..(REFER TO DATA)
Features:
Device Efficiency 99,999% MPPS
Independence on the central ventilation system
Reliability ESVN 01 105
Mech./Climatic resistance CSVN 09 105
Elmag. Compatibility CSN EN 33 2000-6-61
Efficiency shielding MIL-STD 285
Shielding IP 65
Safe Storage
References:
HOLCIM Cesko, Summit NATO Praha, Fakultni nemocnice Na Bulovce, Polni nemocnice, SZU Pribram, Autoflug GmbH, SRN, Nemocnice a ambulance - Infekcni odd. Melnik, Nemocnice Ceske Budejovice - Infekcni odd., Fakultni nemocnice Hradec Kralove - Infekcni odd.
Services informational files
PORTABLE DEHUMIDIFIER
We solve both humidification and dehumidification on single order.
The dehumidifier below is suitable for small buildings, offices, archives, schools, cellars, etc..
Huge dehumidifying potential
Environmental refrigerant R 134 A
Simple control
Compact and handy operation
High efficiency
Quiet compressor
CNC METALWORKING
Our PRESS department offers single order or serial production (from 1 to "x" pieces) on CNC perforation and CNC angling machines. You can provide your own material or you can order it through our company.
We can also outsource following services: rim-off, paintworks, powder coating, galvanizing, etc..
Our company can provide transportations of the products or you can pick it up yourself.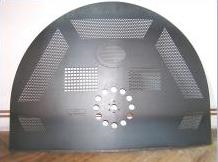 EASTERN BOHEMIAN AIR-CRAFTS ARCHIVE
Club activities include searching for old air-crafts, especially from World War II, historical materials collection, renovation of old crafts. Further, the club organizes veteran gatherings or exhibitions esp. at the aviation shows.
Objectives:
Preserve historical artifacts for benefit of the younger generation
Intensive development, publicity and promotion of aviation
Support of young people interested in aviation
Organizing or assistance with shows and other public events
Searching for stable sponsors within the region and abroad
Members:
Chairman: Jan Pohorelec st.
Members: Pavel Kalina, Frantisek Lansman, Martin Veverka, Mr. Veverka st., Libor Milotinsky, Mr. Stepanek, Petr Cermak, Jiri Racak, Tomas Hrdina, Jan Pohorelec ml., Jana Pohorelcova, Lucie Pohorelcova.
CUSTOMERS
FOXCONN CZ, Pardubice, CZ - computer components production
HOLCIM Cesko, Prachovice, CZ - cement producer
CEZ Chvaletice, CZ - energy supplier
FOMEI, Hradec Kralove, CZ - x-ray and photo devices production
AVX Czech Republic, Lanskroun, CZ - electronics production
TEACHING HOSPITAL HRADEC KRALOVE, CZ - health service
AUTOFLUG, Hamburg, Germany, - Public Protection
Cadastral Office Pardubice, CZ
VAK, Hradec Kralove, CZ - drinkable water production and distribution, draining & refining
TAURUS, Chrudim, CZ - producer of feeding industrial devices
NOPOZM, Slatinany, CZ - producer of agricultural devices & machines
PERFO LINEA, Chrudim, CZ - producer of perforated sheet metal
RegulTech, Byst, CZ - measuring and regulation
PROKOPINVEST, Pardubice, CZ - mill machines & devices producer
ZDAS, Zdar nad Sazavou, CZ - engineering company
Komercni Banka, Pardubice, CZ - banking industry
PRVNI STAVEBNI CHRUDIM, CZ - construction company
COLOR CAR, Hradec Kralove, Pardubice, CZ - Dealer of Nissan & Renault cars
Teaching Hospital Na Bulovce, Prague, CZ - health service
CSOB, Praha, CZ - banking indurstry
UVMV, Praha, CZ - research institute - automotive testing laboratory
KOVOLIS, Hedvikov, CZ - engineering company
Regional Museum Chrudim, CZ
LIFFT, Pardubice, CZ - producer of perforated sheet metal
MICHALEK, Chrudim, CZ - engineering company
BW LINEA, Chrudim, CZ - producer of perforated sheet metal
SZU Pribram, CZ - public protection
Hospital & ambulance, Melnik, CZ - health service
Hospital Ceske Budejovice, CZ - health service
Pohorelec s.r.o.
Cepi 100, 533 32 Pardubice, Cepi, Czechia
+420 602 230 994
pohorelec@pohorelec.cz