Last Update
March 15, 2019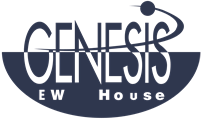 Categories
C4I, Communication Systems
Counter-measures, Electronic Warfare and Decoys
IT, Computing and Software
Training & Simulation
Genesis EW Ltd., was established in 2005 and is a specialist in the development of SIGINT systems for land, air and naval systems. The Company's product development expertise is based on its broad operational and technical knowledge derived from years of experience within Israel's Intelligence Community and in the SIGINT industry, having developed systems for the IDF and other foreign intelligence agencies.
Genesis EW products are based on the GenCOM Suite platform, a unique software solution for COMINT signals, creating an automatic EOB (Electronic Order of Battle) picture and supplying the decision maker with expert knowledge regarding the area of interest.
Developed by Genesis in-house, GenCOM Suite platform is based on a set of unique COTS (Off the Shelf) products. After analyzing the specific operational need, we use Genesis EW COTS "building blocks" products, to assemble each and proprietary GenCOM Suite solution.
GenCOM Suite is capable of integrating with all SIGINT and VISINT sensor arrays, whether an array of fixed ground sites, or airborne/naval systems carrying advanced SIGINT payload. The wide range of available deployments allows GenCOM Suite to produce actionable intelligence in a variety of scenarios.
In addition to the operational use of the system, GenCOM Suite also functions as an advanced simulation platform, providing complex electromagnetic arena simulation which is used for operator training, system components testing and integration support.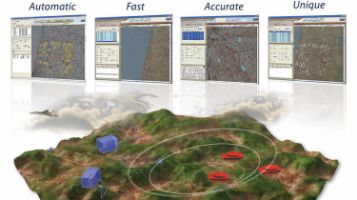 Contact info #1
Tamar house, 12 Hamada st., 76703, Rehovot, Israel
Contact info #2
Pini.Birman@EWgenesis.com
Tamar house, 12 Hamada st., 76703, Rehovot, Israel
GenCOM Defense
GenCOM Defense is a software based solution, designed to gain intelligence and operative superiority, in naval, aerial or ground battlefields. By analyzing the electro-magnetic spectrum, it creates an Electronic Order of Battle (EOB) in real-time, produces alerts on changes in the arena, and assists in establishing a "target bank".
GenCOM Defense was designed to respond to The main challenge of intelligence corps worldwide: establishing an automatic, accurate and real-time picture of the battlefield, in order to track, analyze and understand the enemy's movements and intentions.

The vast and various operational benefits include:
Battlefield intelligence: situational awareness picture build-up as part of military confrontation, either strategic or tactical: mapping of forces operating in the arena, mapping methods of communication, command post identification and movement analysis.
Tracking specific targets in the arena: movement tracking and content recording.
Alerts on deviation from the routine – after establishing the order of battle, the system can alert on breaks from known patterns, such as leaving/entering a specific geographical zone, growth in communication volume, frequency changes, etc.
Friendly force protection at operational activities, real-time threat detection and direction in hostile territory.
Documentation of the enemy's combat doctrine during training - recording of maneuvers, deployment and tactical activity.
Monitoring and recording: Real time monitoring is carried out concurrently with an up-to-date display of the location of the communication devices to gain better, context-based insights. Optional automatic recording capability is available for retrieval and further processing at a later stage.
For more info, please visit www.ewgenesis.com
GenCOM-HLS
GenCOM-HLS is a comprehensive, cost-effective solution providing intelligence superiority over terror organizations through the receipt of focused, real-time alerts which enable foiling unexpected threats.

Based on data obtained from cellular, satellite or wireless/radio communications signals of hostile elements, GenCOM-HLS employs advanced technologies to automatically map and analyze the communication behaviour in the relevant theatre.

The GenCOM-HLS system can be used for a wide range of homeland security applications, on the national, local or tactical level:
Detection of hostile groups: mapping organizations networks by analyzing the interaction between known or suspected terrorists, reconstructing the organizational hierarchy and identifying the role of each member. As soon as the system uncovers a new suspect, it analyses his/her retrospective communications profile in order to chart all the individuals connected to him, as well as his/her habits.
Dealing with on-going terror attack, including identifying the squad members, the leader, and the location of each one.
Perimeter defense of sensitive locations such as airports, sea ports, crowded public venues and governmental offices.
Real-time suspect tracking: locating the exact position of known elements at any given moment, and detecting new ones through the suspects' interactions.
For more info, please visit www.ewgenesis.com
GenCOM SIMULATION platform
Genesis EW offers a full SIGINT (cellular, satellite and tactical) simulation and training platform, designed to allow personnel training, system testing and integration support in optimal conditions and controlled environment.

The SIGINT training package enables operators to familiarize themselves with different operational situations, assuring a much better reaction in real-time scenarios.

The GenCOM SimGen (Simulation Generator) is an extremely flexible user-friendly offline graphic tool for the definition of simulated communicational entities and their tactical and electromagnetic activity. The system allows the establishment of a bank of scenarios, each testing operator capabilities on different operational aspects.

To ensure maximum simplicity for users in defining simulation parameters, SimGen offers a range of automatic pre-defined operations, including automatic frequency allocation, activity definition, allocating audio files and duplicate operations. GenCOM SimGen enables use of templates and maintains historic simulations for future use.

Interfacing with standard map packages (GIS), GenCOM SimGen also supports DTM based operations, including terrain cuts and coverage areas.

The GenCOM SimPro is a state of the art sensor simulator that can fully simulate the activity of a wide range of COMINT sensors. SimPro turns the simulated electromagnetic battlefield scenario created with GenCOM SimGen into SIGINT sensor output and emulates the sensor capabilities and behavior.

GenCOM Assessment is designed to provide the client with the means to evaluate the operators' performance during training session or operational missions.

The assessment is performed following a simulation, training or debriefing session held using the client's operational platforms – either GenCOM Suite SIGINT platform, UAV simulator or any other system. The assessment process is based on a comparison between a simulated combat arena picture and one produced by the system and its operators during the session run, providing instructors or supervisors with a list of comparable parameters related to the operators' actions.
For more info, please visit www.ewgenesis.com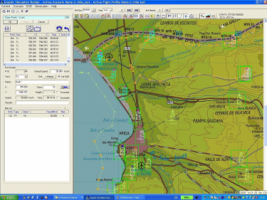 Genesis EW Ltd.
Tamar house, 12 Hamada st., 76703, Rehovot, Israel
+972 8 9476661
+972 8 9476667
genesis@ewgenesis.com