Last Update
February 22, 2022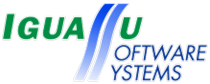 Categories
IT, Computing and Software
Radar, Sonar, Navigation, Targeting, Surveillance
Services (R&D, training, engineering, consultancy, …)
Iguassu Software Systems (ISS), excels in design and development of technology software applications and in aerospace marketing consultancy for Latin America and central Europe. Its core business is with the European Space Agency (ESA) and other space customers. During the transition period before full ESA membership (PECS 2005-2008), ISS was the most successful Czech space company, having been awarded 6 contracts, 2 of which through participation in international competitive tenders. Since the Czech accession to the ESA convention at the end of 2008, ISS is again in the forefront - the only Czech company to be awarded more than one project (in fact 3) in the ESA Czech industrial incentive scheme in 2009 and the only one to win work in competitive tenders with Astrium D and EOX in 2010.
This success is based on company space experience going back to 1994 as the Czech subsidiary of Science Systems (SciSys) and the key staff having worked in space 5-35 years, including 12 years in ESA/ESOC.
ISS was established in Prague in 1994 as a Czech subsidiary of a UK software house. After the management buyout at the end of 1999 it became an independent Czech company, but it remained heavily internationally focused. All our highly qualified and experienced software engineers and consultants speak good English and most are highly mobile - having worked on sites in UK, Germany, Spain, Italy, Austria, Argentina, United States and elsewhere.
ISS works predominantly on space R&D projects, both from the Prague base and on sites of our partners or primes abroad. We participate in international consortia in aerospace and EU projects. At times ISS also provide our consultants on a time & material basis. The focus and the bulk of our space experience since the start of the Czech participation in ESA in 2005 has been on:
Satellite positioning technologies: including development of a new generation SISNeT server, number of professional and educational navigation tools and operating the 1st CEE EGNOS monitoring station. We are currently developing a real-time EGNOS performance monitoring system and an interference monitor system for GNSS reference stations (with Astrium D)
GRID technologies and efficient processing of earth observation data (e.g.SAR): including image information mining in time series project with ACS Italy, or the current project with EOX to co-develop an open standard online observation service.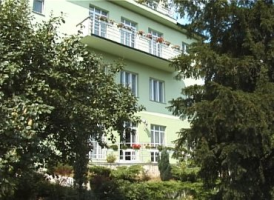 Contact info #1
Evropska 120, 160 00 - Prague 6, Czech Republic
SERVICES PROVIDED
We specialise in design and development of custom software, system integration and IT consultancy. All our staff are highly mobile and speak English, some also German, Spanish (plus some "Portugnol"), and Russian. Many of our staff have years' experience in working abroad, in international teams and projects. Our main areas of expertise are:
Real-time control systems

Commercial data-base systems
The typical modes of providing our services are:
Time & material, where our consultants help to solve a particular problem, or our engineers work under control of the client team, and are charged on an hourly/daily rate basis, plus expenses

Fixed price projects, where we design and deliver a complete system for a given price, to agreed quality and within agreed schedule
Our clients include both Czech and international companies, hardware manufacturers, institutions and agencies, covering several countries in Europe and South America.
We can run projects in our ample offices in Prague, or on client site. Our resources include a network of PCs, broadband internet connection, professional satellite navigation systems and a range of standard computer equipment and accessories and software tools.
CUSTOMERS
GALILEO, Indra international consortium, Spain
Participation in the development of the search and rescue subsystem of GALILEO, in a consortium with Thales, Alcatel, CNES, CAP Gemini..
European Space Agency, GNSS, France
Satellite navigation project under the PECS programme between Czech Republic and ESA
European Space Agency, ESRIN, Italy
GRID computing for Earth Observation processes, under the PECS programme between Czech Republic and ESA
Science Systems plc., UK
A large number of projects in space, financial and industrial applications, e.g. test software for IRIDIUM terminals, satellite control, electricty and water companies information systems
HP, Germany
EDI software development, XML (RosettaNet, BizTalk)
Agilent Technology, Germany
Test software for HP data generation and test equipment
ATIS, Austria
ORACLE and C++ development of logistics systems
Interamerican Development Bank / Argentina Ministry of Transport, Argentina
Subcontract to HTS UK, GIS based system for road planning
European Space Agency, Germany
-Subcontract to Terma, development of a satellite control system SCOS 2000
-Subcontract to Science Systems plc, development of payload data processing for Envisat
Eumetsat, Germany
Subcontract to Science Systems plc, development of subsystems, some as fixed price projects in Prague, for Meteosat Second Generation Central Facility and Meteosat Transition programme

Czech Republic
Ingersoll Rand / ThermoKing
Embedded control system for a new generation of bus airconditioning system on a Siemens microprocessor
Schafer-Menk Prague
Implementation of infor:com system and associated training and consultancy
Swiss-form
Upgrade of infor:NT system, evolution of proprietary databases to Oracle, consultancy and training
SWA
Participation in an implementation project run by Infor AG, implementation of an interface to a proprietary financial system, consultancy
Ethylene Refinery Plant Litvinov
Upgrade of man-machine interface to safety critical functions of the ABB control system
Principal Czech supplier of communications network services
Customer information system ZIS, based on ORACLE
Academy of Sciences of Czech Republic
Automated control system for their 2m Zeiss telescope
Morava River
Prototype information system
Iguassu Software Systems a.s.
Evropska 120, Dejvice, 160 00, 6, Prague, Czechia
+420 235 351 000
petr@iguassu.eu