Last Update
September 5, 2018
Categories
Aircraft, Helicopter, UAV, Spacecraft & related equipment
IT, Computing and Software
Maintenance Repair Overhaul and Logistics Support
SEICO TECHNOLOGY LTDA., has more than 10 years of experience in software applications for the control and management of aircraft operations especially in the aeronautical sector.
During the last five years, SEICO TECHNOLOGY LTDA. and its interdisciplinary group of professionals has been working on modernizing existing applications. As a result of this strenuous work, the Company has created the "ICARUS PLUS" system which is a powerful Client/Server architecture tool. "ICARUS PLUS" can be virtually managed from practically everywhere with the use of internet connection.
Currently, SEICO TECHNOLOGY LTDA. is developing applications for other areas as well, such as weight and balance, automation, fuel consumption, as well as maintenance and inventory tracking for the general industry.
Fundamental aspects:
SEICO TECHNOLOGY has over 10 years of experience in the sector and is internationally recognized by organizations, such as ASOCIACION LATINOAMERICANA DE AERONAUTICA (ALA).

SEICO TECHNOLOGY offers finished products with proven results to important Latin-American airlines, adjusted to customers' specific needs.

SEICO TECHNOLOGY is supported by a multidisciplinary team, including expert engineers not only in the development of information systems, but also in other business areas: maintenance and aircraft operations.

SEICO TECHNOLOGY incorporates modern technologies, that guarantee customers real-time access to vital for their business information from anywhere at any time.

SEICO TECHNOLOGY provides guaranteed technical support and management services.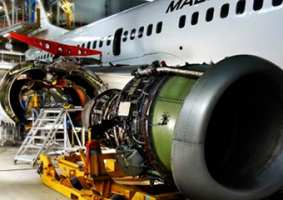 Contact info #1
Calle 67 No. 4 A 41, Bogota, Colombia
ICARUS PLUS
ICARUS PLUS is a specialized software for the control and management of aircraft operations exclusively developed by SEICO TECHNOLOGY.
Technical Area: Engineering and programming services, production control, maintenance and quality control.
Inventories: Repairable components, materials, tools, evaluations, purchase orders, minimum stock, storage limits.
Operations: Crew members' assignments, reports to the aeronautical authority, handling of load, fuel consumption, statistical reports on aircraft and crew members.
MAIN BENEFITS:
General Benefits:
ICARUS PLUS is a modern, efficient and user-friendly technological tool for the control of fundamental areas in aviation.

Online and real-time information on events.

Budget and expenses control.
Technical Area:
Control of tasks (services, components replacement, technical documentation, reports).

Aircraft optimization and maintenance services.

Control of components.
Inventories:
Purchases registration,

Decrease of unnecessary stock,

Ability to select the best supplier,

Control of materials in stock.
Operations:
Crew members' operational and statistical control.

Control of fuel consumption.

Automatic generation of monthly statistical reports requested by the aeronautical authority.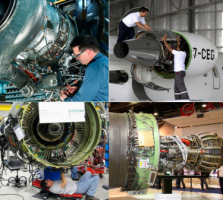 ICARUS MRO
ICARUS MRO is a specialized software for aircraft maintenance control and work orders. ICARUS MRO is a robust system for the Maintenance, Repair and Overhaul of aircraft designed to facilitate the management and control of the flow of information, optimizing real-time statistical information, logistics (maintenance and inventory) and operations.
Air Balance
Air Balance is a software application for the control of aircraft weight and balance.
MAIN BENEFITS
A modern and efficient technological tool for the control of operations.
Online and real-time information on events.
Updates on the fuel's price in the different destinations.
Dispatch Benefits:
Optimization of human resources to fulfil the requirements of the aeronautical authority.
Easy parameterization and control of the technical specifications of each aircraft.
Bills of Lading.
Financial Benefits:
Saving about 2% of the cost of fuel consumption, representing huge savings to customers per month.
Reports on fuel savings.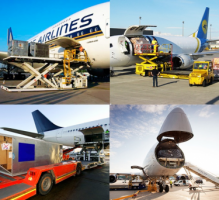 Seico Technology Ltda.
Cra 24 No. 39B 25 Oficina 203, Bogota, Colombia
(57 1) 704 38 12
info@seicotechnology.com