Last Update
September 14, 2018
Categories
Composites, Plastics & Rubber
Electrical, Electronics & Electro-optics
Services (R&D, training, engineering, consultancy, …)
Eltec was founded in 1994 in Budapest, Hungary. Starting out as an automotive supplier for the German market, Eltec's mission was to establish itself as a leading wire harness manufacturer with a niche product of exceptionally high quality. By 1997, the company expanded its operations to the home appliance and computer industries, diversified its product palette, and increased its portfolio to cater to a list of international clients.
In 1999, Eltec reorganized its operations to adapt to market trends and carved out its competitive specialty in customized service solutions for difficult manufacturing tasks in the small to mid size order quantity. Today, Eltec continues breaking into new industries and refining its business process, which allowed it to be recognized as a global player in the high-end manufacturing business. Eltec has penetrated several industries over the years and worked with renowned multi-national clients.
Today, the group services seven industries to create a diversified portfolio and roadmap to steady growth:
• Automotive: since 1994. Major clients include Eberspaecher
• Home Appliance: since 1997. Major clients include Bosch-Junkers
• Computer: since 2000. Major clients include HP
• Commercial Vehicle: since 1994. Major clients include Eberspaecher
• Machinery: since 2006. Major clients include Bosch Rexroth
• Medical Technology: since 1994.
• Aviation & Aerospace: since 2010. Major clients include Corvus Aircraft.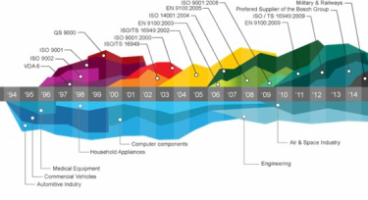 Eltec Holding Kft.
Tünderfurt utca 3-5, 1106, Budapest, Hungary
+36 1 335 8330
+36 1 335 8331