Last Update
September 5, 2018
Categories
C4I, Communication Systems
Electrical, Electronics & Electro-optics
IT, Computing and Software
Mechanical, Electro-mechanical, Hydraulic and Pneumatic components
SOLUCIONES MECATRONICAS BERACA, is a Colombian company located in Bogota and established as a result of the need of enterprises and institutions to apply new engineering and telecommunication technologies in their business activities.
The Company specializes in mechatronics and the design of robots for different applications, with the use of high quality materials and the support of specialized software programs, such as:
• C++,
• C#,
• Java,
• Flash script,
• Dreamweaver.
SOLUCIONES MECATRONICAS BERACA is also involved in the research and development of new communication technologies. Additionally, the Company specializes in the development of security and surveillance applications and the manufacture of all types of alarms for different applications, namely alarms and surveillance cameras, which can be monitored from any place at any time with the use of internet, LAN or intranet connection.
Contact info #1
Av. Boyaca # 51A 42 sur, Bogota, Colombia
Design of Robots, Security & Surveillance Alarms
The Company manufactures robotic machines of all kinds for different types of applications with the use of high quality mechanical and electronic materials and web design platforms, such as C++, C#, Java, Flash script and Dreamweaver.
The Company is also backed by specialised design programs, such as Solid Works, Solid Edge and 3D finite elements analysis software, namely ANSYS 12, as well as structural, thermal and electric analysis and magnetic flow tools, among others.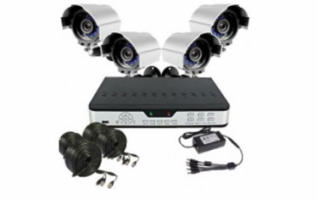 Experience
The Company has a wide experience in the following areas:
• Software development for the remote control of sensors,
• Wireless communication and data obtaining from cameras and related equipment.
Soluciones Mecatronicas Beraca
Av. Boyacá # 51A  42 Sur, Bogota, Colombia
+57 1 204 8346
solucionesmecatronicasberaca@hotmail.com