Last Update
August 13, 2020
Categories
Aircraft, Helicopter, UAV, Spacecraft & related equipment
IT, Computing and Software
IMECTECH SOLUTIONS LTDA., is involved in the design, development and implementation of IT based solutions in various industries in the region of Colombia. IMECTECH SOLUTIONS LTDA. is focused on answering the problems of various sectors of the economy, such as the airline and food industry, among others, through the use of Information Technology.
IMECTECH SOLUTIONS LTDA. has a specialised area for custom development and an area of consultancy and support on innovation processes and is equipped with advanced equipment for the control and improvement of business processes. For this, the Company implements agile methodologies with the help of a multidisciplinary team of professionals.
IMECTECH SOLUTIONS LTDA.'s productivity tools are designed to obtain and feed back real-time information related to business processes to the interested parts so that they can quickly take measures and that monitored and guided processes that generate accurate and invaluable information analysis follow on.
The Company is familiar with the technologies, IATA standards and specific processes of the air transportation industry and knows the trends and best business practices. The Company has developed products that are already on the market, some of which were the first of their kind in the country.
Contact info #1
+57 1 226 5022 +57 1 696 7709
Calle 129C #57A-74, Bogota, Colombia
IT Based Solutions
IMECTECH LTDA. οffers a wide range of IT based solutions for production and distribution processes, such as:
NetWeigh: ΝetWeigh is a net weight control and real-time monitoring system for on-site data collection and implementation of sampling plans.
Motion CheckWeighter: IMECTECH and DISTENICS have united their efforts to create an automatic weight control system with conveyor belts, which together with the barcode reader can identify and classify items and packages in real time.
IMECEP: IMECEP is ideal for the measurement and control of production, setup time, and production dead time and can calculate in real time the efficiency and quality of a production process (OEE).
Weighing Areas: IMECTECH LTDA. has developed a system that remotely controls the weight of items and packages, achieving high traceability. The system is in compliance with good manufacturing practices and can support heavy components.
Packaging Control: Ensures that items are packed into packages and generates weight statistics.
TruckWeigh: TruckWeigh is a weight control system for tolls. This flexible system that control weight traffic in accordance with the classification standards set by the Ministry of Transportation. The system can be connected to one or more truck scales, obtaining information on the weight in real time.
Distribution & Warehouse Picking System: This picking system is designed for the control the warehouse dispatch process allowing customer orders to be completed efficiently. The system offers batch and product traceability, uses RF technology and can be connected to scales and conveyors.
TruckWeigh: TruckWeigh is an application for the management and real-time collection of data generated by various transactions.
Reception control process: This is a support tool for validating the reception control process. It supports standard barcode formats (EAN / UCC) to expedite the process.
Customised Development
IMECTECH SOLUTIONS LTDA. specialises in custom product development delivering high quality projects in competitive prices using various management methodologies. Aimed at generating customer value, IMECTECH LTDA.'s methodologies guarantee that client's business processes are truly efficient.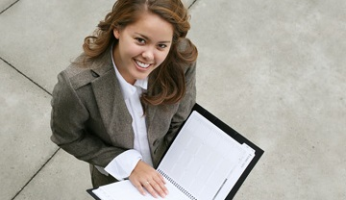 Expertise
IMECTECH LTDA.'s products and services have been developed with the help and support of software engineers and experts in each of the sectors the Company is involved.
Technology integration
The Company has the ability to integrate various technologies in different production processes. IMECTECH LTDA. has expertise in airlines information systems, industrial automation and related business areas.
Research & Development Activities
IMECTECH LTDA.'s Research & Development processes have resulted in groundbreaking products in the country and in some cases Latin America.
Clients
Among IMECTECH LTDA.'s most prominent clients are:
• Merck Colombia
• Alpina
• Boehringer Ingelheim
• Merck Venezuela
• Vansolix
• Avianca
• Alqueria
• Farmalógica
• Cuéllar Serrano
• Consorcio CCFC
• Consorcio Solarte
• Shell Colombia
• Copacol
• Quala
• Interpesajes
• Italcol
• IAC – GS1
• Colcafé
• Tubotec
• Hap Electrónica
• Firmenich
• Fresenius
• Masapán
• Setecsa
• Passicol
• Eterna
Imectech Solutions Ltda.
Calle 129C #57A 74, Bogota, Colombia
(571)6137771 – (571)2265022
N/A
info@imectech.net