Last Update
August 31, 2016
Categories
IT, Computing and Software
Services (R&D, training, engineering, consultancy, …)
ASSERTECH LTDA., is a Colombian company that focuses on software, telecommunication and web services and can provide information security solutions to its customers. ASSERTECH LTDA. is situated in Bogota and is a company created to satisfy the technological needs of the local market by providing information security, web design and software development, as well as network support and administration services.
More specifically, ASSERTECH LTDA. is very experienced in the field of information systems and can also provide services, such as network support, programming, training and development of LAN (Local Area Network) and WAN (Wide Area Network), wireless and software security solutions.
Mission
ASSERTECH LTDA's main goal is to provide its customers with the best option in the web market with engineers and special technologists that are academically qualified in order to advise and meet the needs of clients' organizations. ASSERTECH LTDA. believes in the human talent and experience and can offer solutions in agreement with every technological infrastructure.
Benefits
ASSERTECH LTDA. uses the lease administration software appropriately and reduces the costs of stocktaking software in real time. The company can also provide all the needed information through its website and offer user and software statistics.
Contact info #1
Calle 87 # 22-10, Bogota D.C., Colombia
Communications and Network Consulting
ASSERTECH LTDA. can offer its customers LAN (Local Area Network) and WAN (Wide Area Network) connectivity solutions using different technologies that involve cable or wireless connections.
ASSERTECH LTDA. is also experienced in providing satellite and radio frequency technologies based solutions, either licensed or public, using the company's standards.
ASSERTECH LTDA. can provide prevention, design, installation and warranty services, as well as preventive or corrective maintenance services for every solution provided.
ASSERTECH LTDA. can also support companies in different sectors and present improvement documents, as far as the infrastructure and security are concerned.
ASSERTECH LTDA. can provide consultation in different sectors, in structuring development of local or remote networks as agreed with the distributors.
Computer and Information Security
ASSERTECH LTDA. can offer information security services suited to every organization's particular needs and requirements, integrating commercial off the shelf (COTS) items, such as cameras, etc, and developing/adjusting the associated software.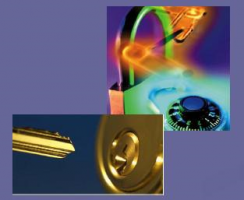 Design and Development of Web Applications
ASSERTECH LTDA. is also experienced in web design and software development, as well as web development consultancy. In this field, the company is aiming to expand towards the lucrative real estate market, providing related web/software solutions and expecting to significantly increase their operative revenues.
Assertech Ltda.
Calle 87 No. 22 10, Bogota, Colombia
+57 1 600 6520
+57 1 600 6520
info@assertech.com