Last Update
March 11, 2021
Categories
Other Aerospace, Defence and High Technology related companies
Services (R&D, training, engineering, consultancy, …)
METROCARIBE S.A., is a Colombian company located in the city of Barranquilla and established in 2000 as a limited liability company. In November 2001, the Company was transformed into an Anonymous Company.
METROCARIBE S.A. was created by a group of physicists and engineers with experience in metrology, who detected the need for enterprises to comply with ISO 9001 standards. This was an opportunity for them to join forces and provide high quality services related to metrology and consultancy, meeting the needs of the market in terms of quality. As a result of these efforts, METROCARIBE S.A. is today a metrology laboratory that provides high quality services throughout the Caribbean Region.
MISSION
METROCARIBE S.A.'s mission is to provide solutions to companies and institutions related to the calibration of instrumentation, the implementation of quality management system certifications, business training, the sale of instrumentation and consulting services with the support of competent human resources with high ethical and moral values.
VISION
The Company's vision is to become a recognised Colombian metrological laboratory with the support of highly qualified human resources, which contributes to the social, industrial and technological development of the Caribbean region and the country in general.
QUALITY POLICY
METROCARIBE S.A. focuses on the satisfaction of customers' requirements and the continuous improvement of their processes through the provision of industrial metrology services, making use of good professional practices, standardized procedures and competent personnel familiar with the quality documentation and aware of the importance of complying with it.
Currently, METROCARIBE S.A. is certified under the ISO 9001:2008 and ISO 17025:2005 Quality Management Certifications for the maintenance and calibration of equipment and measurement instrumentation.
Contact info #1
Schneider Jesus Castillo Melendez
Calle 64 No. 47-102 Barranquilla, Colombia
Contact info #2
Calle 64 No. 47-102 Barranquilla, Colombia
Contact info #3
Calle 64 No. 47-102 Barranquilla, Colombia
Certification & Metrological Assurance
Implementation of metrological assurance certification in the context of ISO 9000. This service focuses on:
• Documentation concerning clause 7.6 of the ISO 9001:2008 standard,
• Determination of critical magnitudes,
• Internal measurement specifications,
• Acceptance and rejection criteria,
• Internal procedures for instrumentation calibration and verification.
Training & Consultancy in Metrology
These training courses focus on the following:
• Metrology knowledge,
• International vocabulary of metrology,
• Implementation of a quality assurance system,
• Industrial metrology,
• Calibration of instrumentation,
• Use and preservation of instrumentation,
• Calculation of margin of error,
• R & R (Repeatability and Reproducibility) studies,
• Measurement Systems Analysis (MSA).
Metrology & Measurement Equipment
METROCARIBE S.A. is a supplier of metrology equipment, such as:
• Incubators,
• Refrigerators,
• Cold rooms,
• Autoclaves,
• Calibrators,
• Micrometres,
• Dial indicators,
• Thickness gauges,
• Odometers,
• Tape measures,
• Multimeters,
• Thermo-hygrometers,
• Weight and balances,
• Thermometres,
• Manometres,
• Volumetric tubes,
• and chemical tubes, among others.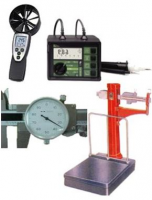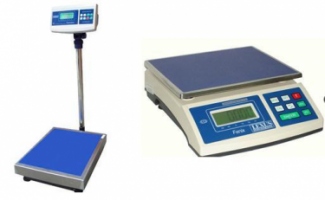 Instrumentation & Equipment
METROCARIBE S.A. is equipped with instrumentation and equipment for the execution of its services:
• Calibration blocks,
• Hydraulic benches,
• Digital scales,
• Weight sets,
• Mitutoyo blocks,
• Gauges,
• Tachometers,
• Multimeters,
• Heating blocks,
• Vacuum pumps,
• Humidity cabins,
• Digital tape measures,
• Thermometers.
The Company is also equipped with technological equipment in order to meet the technical requirements of its clients.
Clients
The Company's customers list includes, among others:
• The Hilton Hotel,
• Copidrogas,
• Ecopetrol,
• The Estelar Santamar Hotel and Convention Centre.
Metrocaribe S.A.
Calle 64 No. 47 102, Barranquilla, Colombia
+57 5 349 4545
dircomercial@metrocaribe.com