Last Update
August 22, 2019
Categories
Electrical, Electronics & Electro-optics
Services (R&D, training, engineering, consultancy, …)
INGENIERIA DE SERVICIOS Y CONTROL LTDA., is a Colombian company located in Barranquilla and dedicated to electrical engineering and industrial automation projects. The Company relies on the support of a team of expert engineers with experience in the provision of high quality and timely services in the field of electrical engineering.
The organization specialises in:
Electrical engineering services,

Automation services,

Control of industrial processes,

Follow-on technical services,

Electronic instrumentation,

Special projects.
MISSION
INGENIERIA DE SERVICIOS Y CONTROL LTDA.'s mission is to provide engineering services in the fields of electrical and electronic engineering, as well as control, automation and instrumentation of industrial processes in the Colombian Atlantic coast with the support of the latest technology available and in compliance with the established national standards, such as ISO 9000.
VISION
The Company's vision is to become the market leader in the provision of electrical and electronic engineering services and the control, automation and instrumentation of industrial processes in the Colombian Atlantic Coast, promoting at the same time the continuous improvement of processes and the well-being of the community.
GOALS
High standards of quality,

Competitive customer services,

Promotion of a collaborative work environment.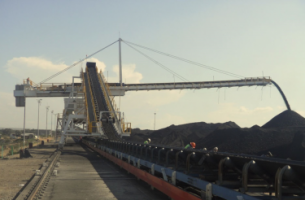 Contact info #1
gerencia@insercontrol.com
Calle 82 # 53-10 Local 18 Centro Comercial Aranjuez, Colombia
Electrical Engineering Services
INGENIERIA DE SERVICIOS Y CONTROL LTDA. specialises in the provision of electrical engineering services, and more specifically the design, installation and maintenance of high and low voltage networks, industrial substations, three-phase motors, generators, high voltage transfers, power and control boards, star-delta starters, electronic soft starters, speed variators, and industrial panels, among others. The Company complies with the Retie (Technical Regulations for Electrical Installations) and Colombian Technical Standards, as requested by the energy company Electricaribe S.A. E.S.P.
Additionally, INGENIERIA DE SERVICIOS Y CONTROL LTDA. offers outsourcing of technical services to prevent faults in main and secondary electrical networks and transformer cabinets, among others.
Industrial Automation Services
INGENIERIA DE SERVICIOS Y CONTROL LTDA. specialises in industrial automation and control services, and the supply of equipment and systems that meet clients' needs in terms of quality. Moreover, the Company offers follow-on support services to ensure minimum faults in the production equipment.
Additionally, the Company offers network analysis services with the support of advanced electronic equipment that process over thirty variables and electrical parameters to identify problems of the electrical systems: up to 41 even and odd harmonics, electromagnetic spectrum noise, induced interference, microcuts, and voltage dips, overloaded circuits, surges, etc., information that is then sent to a computer for processing.
Electrical Equipment & Spare Parts
The Company supplies equipment and spare parts of the brands Siemens, Merlin Gerin, Square D, General Electric, such as:
Power and Electrical Distribution Equipment: Transformers, automatic electronic transfers, switches, circuit shutters, cells, lightning protectors, insulators.
Motors, servomotors, fans, parts and accessories.
Electronic speed variators and soft starters.
Switchgear: contactors, bimetallic relays, motor protectors, inverters, time relays, time and event counters (timers), electrical and electronic safety switches, automatic plug-in circuit breakers, transfers, metal boxes, command and signalling devices.
Industrial Automation & Control Equipment
The Company is a supplier of industrial automation and control equipment and parts of the following brands:
SIEMENS,

OMRON,

AUTONICS,

Telemecanique,

Square D,

Modicon,

Merlin Gerin,

LOVATO,

CIRCUTOR Diell,

LUTRON,

FINEST,

FLUKE,

AMPROBE,

KYORITSU,

MAXTHERMO,

Maxtech,

CROUZET,

CALCONTROL,

OPTEC,

RELPOL,

Kunka,

FESTO,

RED LION CONTROLS,

PHOENIX CONTACT,

Cuttlas HAMMER EATON,

OMEGA,

ENDRESS + HAUSER,

SICK,

TURCK,

RED LION CONTROLS, among others.
Clients
Among the Company's most distinguished clients are:
• ECOPETROL S.A.,
• IMW COLOMBIA,
• BAVARIA – CERVECERÍA AGUILA,
• CAMAGÜEY S.A.,
• CARBONES DEL CERREJON,
• COOLECHERA LTDA.,
• PROCAPS S.A.,
• MOLINOS BARRANQUILLITA S.A.,
• FINOTEX S.A.,
• PANAMA CANAL OIL &BUNKERS,
• INDUSTRIAS YIDI S.A.,
• SERVIPAN VALLEDUPAR LTDA.,
• INCEPAL LTDA.,
• CILEDCO LTDA.,
• UNION TEMPORAL AGUA POTABLE,
• PIZANO S.A.,
• INGENIERIA CANAC LTDA.,
• COLMINTECH S.A.,
• UNIBOL S.A.,
• TECNIPAN LTDA,
• BATERÍAS WILLARD S.A.,
• TEBSA S.A.,
• GRACETALES S.A.,
• EUSSE JIMÉNEZ E HIJOS S EN C.,
• SAINT GOBAIN DE COLOMBIA S.A.,
• UNIV. METROPOLITANA DE BARRANQUILLA,
• ETERNIT DEL ATLÁNTICO S.A.,
• PHARMAYECT LABORATORIES LTDA.,
• ALUMINIO REYNOLDS S.A.,
• INDUSTRIAS CANNON S .A.,
• ETERNIT PACIFICO,
• VALARCON S.A.,
• PLÁSTICOS VANDUX DE COL. S.A.,
• ARROCERA OLÍMPICA S.A.,
• ENTUCAR DEL CARIBE S.A.,
• STYLEGYPSOM,
• CONGELADOS NENA LELA LTDA.,
• DETERGENTES S.A.,
• GRASCO S.A.,
• XEROX DE COLOMBIA S.A.,
• TERMOFLORES S.A.,
• EMPAQUES INDUSTRIALES S.A.,
• BIMBO DE COLOMBIA S.A.,
• FARMACAPSULAS S.A.
Ingenieria de Servicios y Control Ltda.
Calle 82 # 53 10, Local 18, Aranjuez, Colombia
+57 5 3781815 –3781780
+57 5 3585509
cliente@insercontrol.com