Last Update
October 15, 2021

Categories
Aircraft, Helicopter, UAV, Spacecraft & related equipment
Mechanical, Electro-mechanical, Hydraulic and Pneumatic components
Metal Processing, Parts & Components
TELSAT LTDA., was established in Colombia in 1987. The Company has over 22 years of experience in the field of High Technology, Research & Development, High Security, Telecommunications, Access Control, Radio Communications, Automation, Aeronautical Development Systems and Test Benches.
TELSAT employs engineers, technicians and advisors that form an experienced team of professionals that provide specialized technical support in all activities the company is involved in. TELSAT has been also cooperating with the Colombian government in R&D programs, namely NVGs, missiles, UAVs and armoring systems.
Since the beginning, TELSAT has been pursuing a cultural transformation, bringing together and training people from all areas within the company into teams that focus on customer satisfaction. In order to operate in a multidisciplinary environment and guarantee higher quality levels, TELSAT also cooperates with small companies, specialized in CNC processes, electronic boards and spare parts, as well as mechanical devices.
TELSAT, firmly believes that the economic development of a country lies in the consolidation of its industrial manufacturing and technological research capabilities. For such reason the Company will always be in favor of the development of high technologies.
TECHNICAL DIVISIONS
Telecommunications: Telecommunications, Automation & Control, Design, Audiovisual Systems, and Antennas.

Defence and Security: High Security Systems, Alarms, Close Circuit Television Systems (CCTV) Access Control Systems, Armouring Systems.

Aerospace: Aeronautical Design, Manufacture of Light Airplanes, UAVs, Wind Tunnels, Water Channels for Aerodynamic Testing, Avionics Systems, Aeronautical Communication Systems.

Composites: Fiber Carbon, Glass, Kevlar Materials, Polyester Resins, Epoxy Resins, Activated Carbon.
Contact info #1
Carrera 50 # 63-162, Medellin, Colombia
Services
TELSAT LTDA. can greatly benefit customers through the provision of the following services:
Design and installation of security systems,

Design and implementation of risk and disaster recovery analyses,

Design and implementation of technological development solutions,

Preventive and corrective maintenance of security systems,

Design and manufacture of parts and products for the aviation, naval and general industry using high-tech composite materials, such as carbon fiber, Kevlar, Aramid, Glass, Nomex.
Ultralight Aircraft
In the aerospace sector TELSAT designs, develops and manufactures ultralight aircraft for reconnaissance, sport as well as fumigation purposes, Unmanned Air Vehicles (UAVs) and didactic and experimental equipment, namely Wind Tunnels and Water Channels for dynamic testing.
One of TELSAT's products is the FLYINGCAT, a light aircraft that can serve as a trainer for educational, sport and reconnaissance purposes.
The FLYINGCAT is made of composite materials of the latest technology with highly efficient laminar flow airfoils for an excellent aerodynamic performance. The latest products developed by TELSAT are two UAVs, MERLIN and JAGUAR.
JAGUAR has a 20 ft wing span, is designed for aerial photography surveys, video recognition and intelligence missions and is made of composite materials. MERLIN is a very small UAV used in tactical missions. TELSAT has also developed KRYPTONITE, an aircraft for military reconnaissance and agricultural fumigations with a 36 ft wing span.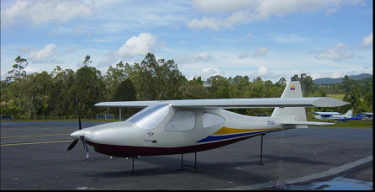 NVG Helmet
At the present time, TELSAT is working with the Armed and Air Forces of the Republic of Colombia for the development of a new NVG helmet for helicopter pilots, which offers a wider angle vision, and could replace the previous models available in the market. In some cases TELSAT provides support for the repair of existing NVG helmets.
Communication Systems & Related Equipment
The Company designs and manufactures Ground Command Centers for UAV's and telecommunications stations.
TELSAT also specialises in the design and development of BASSs (Building Automation Security Systems), as well as the installation of RF links for video and data communication, NDB (Non-Directional Beacons), GPS systems and autopilot systems among others.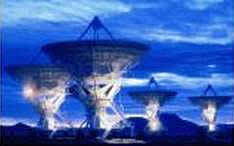 Electrical, Electronics & Electro-optics Systems
The Company specialises in the design and installation of data networks and CCTV systems.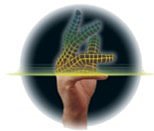 Clients/Projects
VICON CCTV - CCTV Systems,
Apollo Security - Access Control and Automation Systems,
Silmar Electronics - Security Systems and Electronics Devices.
Telsat Ltda.
Carrera 50 # 63 162, Medellin, Colombia
+57 4 254 4924
+57 4 254 3173
telsatco@gmail.com